28/11/2016
Looking after yourself in the hectic holiday season!
Many women get in touch with me in the run-up to Christmas because they're hanging on by their glossily-varnished fingernails.
And in the New Year it continues with many seeking advice on issues from seasonal burn-out to breakups. But it doesn't have to be this way. You can get through seasonal stresses and strains and retain your sparkle.
Try these tips to reclaim your calm in the hectic holiday season:
*A-listers versus Z-listers - Just as with celebrities, there's a hierarchy for tasks ahead. Make two lists – the 'A-list' you really must accomplish by Christmas. And the 'Z-list' - things that maybe as a perfectionist you really want done but they really don't matter. Start recognising the difference from today!
*Prioritise me-time - If you're a wreck by Christmas, you're no good to yourself or others. Schedule little breaks in coming weeks. Treat them as sacrosanct. They might include spoiling yourself with a facial, relaxing in a candlelit bath, even taking a nap.
*Don't relegate romance – New Year divorce statistics show that Christmas puts terrible pressure on relationships. Just like prioritising me-time, plan a couple dates before Christmas just for you two. These needn't be expensive evenings out. A candlelit meal at home can make you feel loved-up.
*Be party-ready - Choose your outfit the night before so you don't discover at the last minute your favourite frock has a stain. Allow yourself 10 extra minutes to get ready so you don't rush. If you've lots of events, don't be the last to leave.
*Indulge your skin – When possible, take a quiet moment and relax with a generous amount of your favourite serum or cream to enrich your skin. When your skin's glowing you feel more confident heading to parties. I love relaxing with my favourite Elizabeth Arden Ceramide capsule gently massaged into my skin (see more below).
*Health equals happiness - Foods (and drink!) affect your mood. Don't over-rely on caffeine or sugary drinks for energy. They lead to mood-crashes. Alternate alcoholic drinks with non-alcoholic ones, avoiding dreaded morning-after-misery. Enjoy tasty seasonal treats but eat 'healthy' in-between events.
*Become a 'no' person - It's easy to be a people-pleaser. You say yes to things you don't want to do because you don't want to seem like a Christmas Grinch. But one survey found 77% of people got stressed out doing things they didn't have time for. If you can't face that extra work 'do', going to your neighbour's annual get-together, etc., say a polite 'no thanks'.
*What's it all about - Finally, remember what the festive season is about. Apart from religious beliefs you might have, it's about being with people you love. They don't expect everything to be perfect! A relaxed, harmonious vibe will make this the best Christmas ever.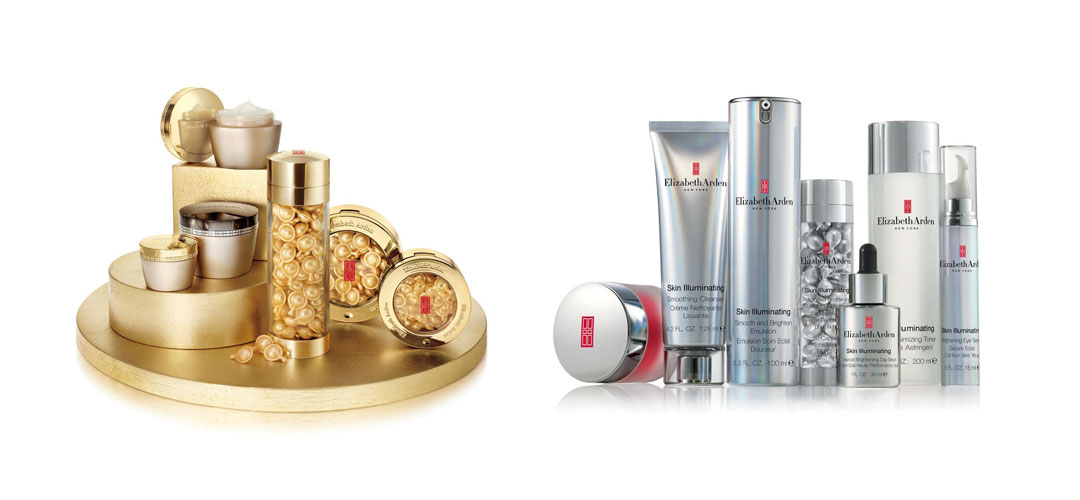 From the least expensive to most expensive ranges, I love my beauty products! So I was full of Christmas cheer when Elizabeth Arden sent me some of the Ceramide, Skin Illuminating and Visible Difference ranges.
I love the texture of the Ceramide range products. The Ceramide Premiere Intense Moisture and Renewal Overnight Regeneration Cream is super luxurious. You only need a small amount as it's rich. I smooth it between my fingertips and then stroke it lightly over my skin.
The Ceramide Capsules Daily Youth Restoring Eye Serum and Ceramide Capsules Daily Youth Restoring Serum (face) glide on easily and have a real lasting quality. Unlike some products on the market where within a couple hours you feel you need to reapply them.
Exquisite little capsules of a rich, sensual serum is the only way to describe the Skin Illuminating Night Capsules. I used these with the Skin Illuminating Day Serum, during the day. You might fall for these quickly! My skin texture has definitely improved. And under make-up the Day Serum has an illuminating quality.
As instructed, I use the Skin Illuminating Retexturizing Pads every few days. Look for an improving result for the top layer of your skin over a few weeks. I've tried other brands that aim to retexture your skin but they've proved too harsh. My skin is quite sensitive and haven't tolerated those, but not with these Retexturizing Pads.
Overall, all of these Elizabeth Arden products have a lasting effect. They have a gorgeous quality and you don't feel you have to reach for more product every few hours. Check the Elizabeth Arden site Elizabeth Arden
*Please note no payment was made for this article.