22/08/2020
I love my new enhanced black leather trainers that cushion your feet...
Thanks to the lovely people at Sole Bliss Shoes for the gorgeous new black leather trainers from their Hero range! You can
check these out here
. And they come in other colours!
Although I don't have the classic issues that Sole Bliss specialise in, like wide feet, as a runner I get sore feet! Going out running five times a week means that these trainers are a bit of bliss! I love the luxury padding and the styling is super cute.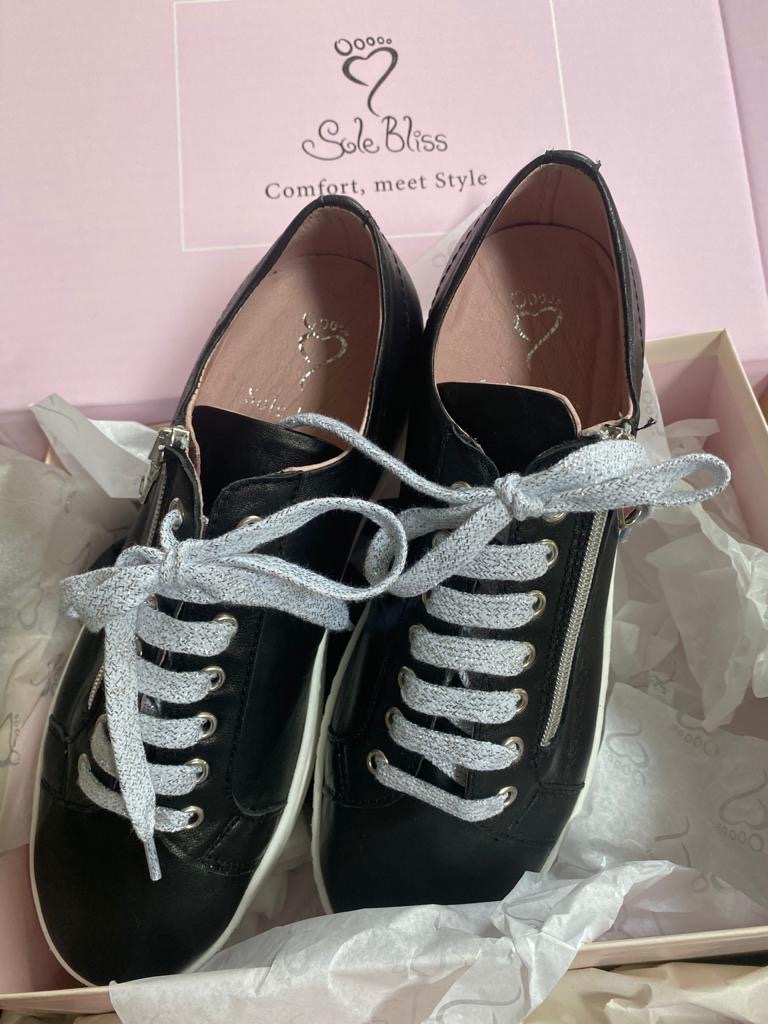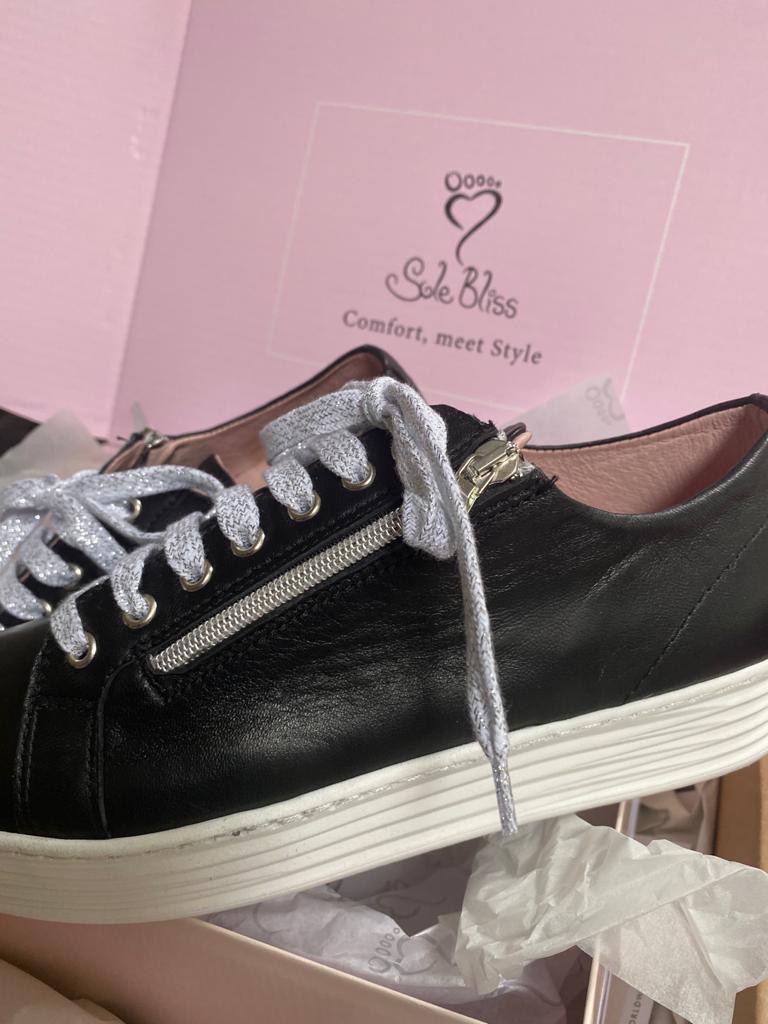 Have a brilliant weekend whatever you do, Pam x