15/02/2018
Want to approach someone in your gym or coffee shop? Singles read on...
I was recently asked a few questions about how to say hello to that person you always see in your gym or local coffee shop, etc., that you're attracted to. But just don't know how to get the conversation started.

Here are a few of my thoughts – hope they help!


Why are so many otherwise-confident adults afraid to start conversations with people they don't know?
Otherwise-confident adults get anxious about striking up conversations because they fear rejection like anyone else does. Being confident in your career, with your friends and family, etc., doesn't protect you against the fear that interesting looking guy will turn you down.
But no one should stop themselves from saying hello because of such anxieties. Getting turned down is a part of life. It's often nothing personal but that the person just isn't interested in meeting someone new. The old saying nothing ventured, nothing gained is totally true!
What advice would you give to someone who wants to start a conversation with someone they like who they see on a regular basis (in the gym, a barista in a coffee shop etc)?
Keep it casual, remind yourself that you're not launching into a speech or a big presentation. That it's just about saying hey, have you tried the new cross trainer?
Put yourself in the reverse situation, what's worked for you in the past? Did you like it when an attractive barista smiled and simply said: you should try this new blend?
The words are simple but the message is pretty clear: I like the look of you.
Do you think our lives would benefit if we could find the time and confidence to start more conversations with strangers?
If only people would get over their anxieties about making the first move. Because when you realise it's not so bad, and you've got a 50-50 chance that he/she finds you attractive too, there's everything to gain.
This builds your confidence to take opportunities and whether you're looking for a fling or full-on love, the more opportunities you take, the more likely you'll find it.
Now get out there and start saying hello to that guy/girl who caught your eye!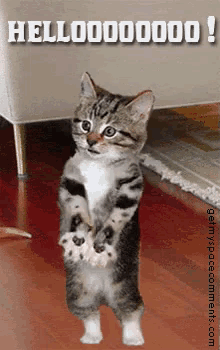 Better to do it and approach someone (obviously in a safe environment!) then to regret not doing it, Pam x ​