08/04/2020
A few of my tips in today's Mirror about coping when your family member is hospitalised...
Here's the piece...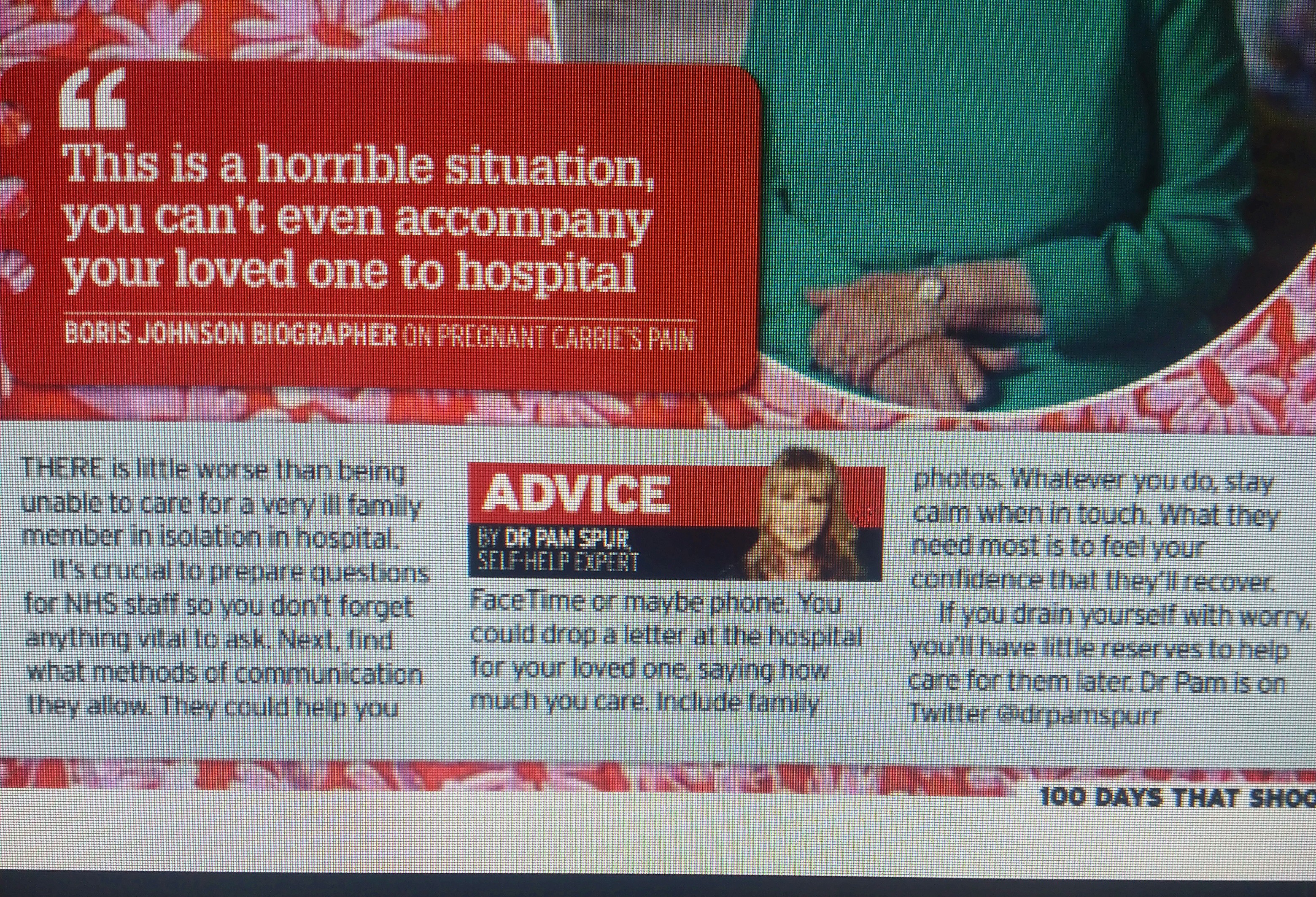 And here's my advice in full...
There can be little worse, psychologically, than being unable to care for your very ill family member who's in isolation in hospital. The nation's hearts go out to Carrie Symons and anyone going through this.
It's crucial you prepare a list of questions for the NHS staff so you don't forget anything crucial to ask. This gives you a sense of being in control in an otherwise uncontrollable situation.
Next, find out what methods of communication they allow. They may be able to help you FaceTime or at least talk on the phone.
People also find it helpful to write a letter that can be dropped off at hospital and handed to their loved one. Include some family photos.
Find the courage to say the words you may not say very often like how much they mean to you and that you love them.
Whatever you do, stay calm when on the phone/FaceTime to them. What they need most is to feel your real confidence that they'll recover.
Please do challenge excessive anxiety about the situation. Tell yourself, when you're thinking about the worst outcomes: "I'm hopeful for a happy outcome!"
It's important for you to give yourself 'time out' from worrying. If you drain yourself with excessive worrying, you'll have little reserves of energy to help care for your loved when they get home. So switch off and listen to your favourite music, watch your favourite drama, go for a walk, etc. Don't feel guilty about looking after yourself! They need you to be strong.
I'm thinking of you! Having been through Covid 19 I'm so thankful none of us were hospitalised, take care, Pam x