20/09/2017
Is one of these your dilemma? Affairs, inhibited in bed, trust issues...
My Magnet Magazine dilemmas column is the same as with this month – a real variety of questions.

Check it out if you have trust issues, an affair has come back to haunt you, and maybe your partner is inhibited in bed.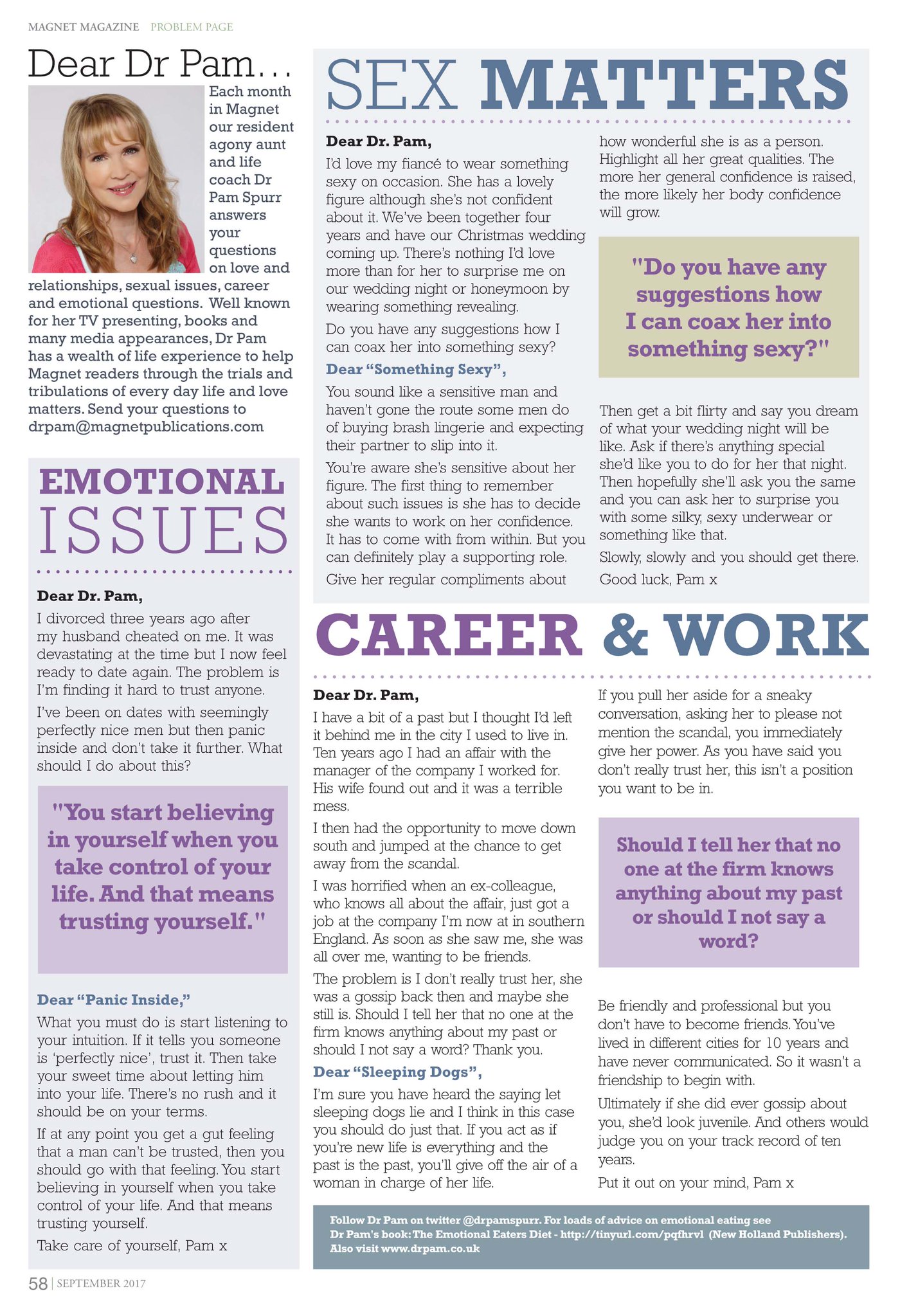 Hope the tips help, Pam x