23/01/2022
New painting "Cascade"
Here's my new painting called Cascade - acrylics on canvas, 60 cm by 90 cm.
Based on one person's description of their cascade of emotions when they were proposed to – mainly happy emotions that also some trepidation having had an unhappy marriage earlier in their life.
To purchase please email pamspurrart@gmail.com - £425 plus P&P or $575 plus P&P for international sales.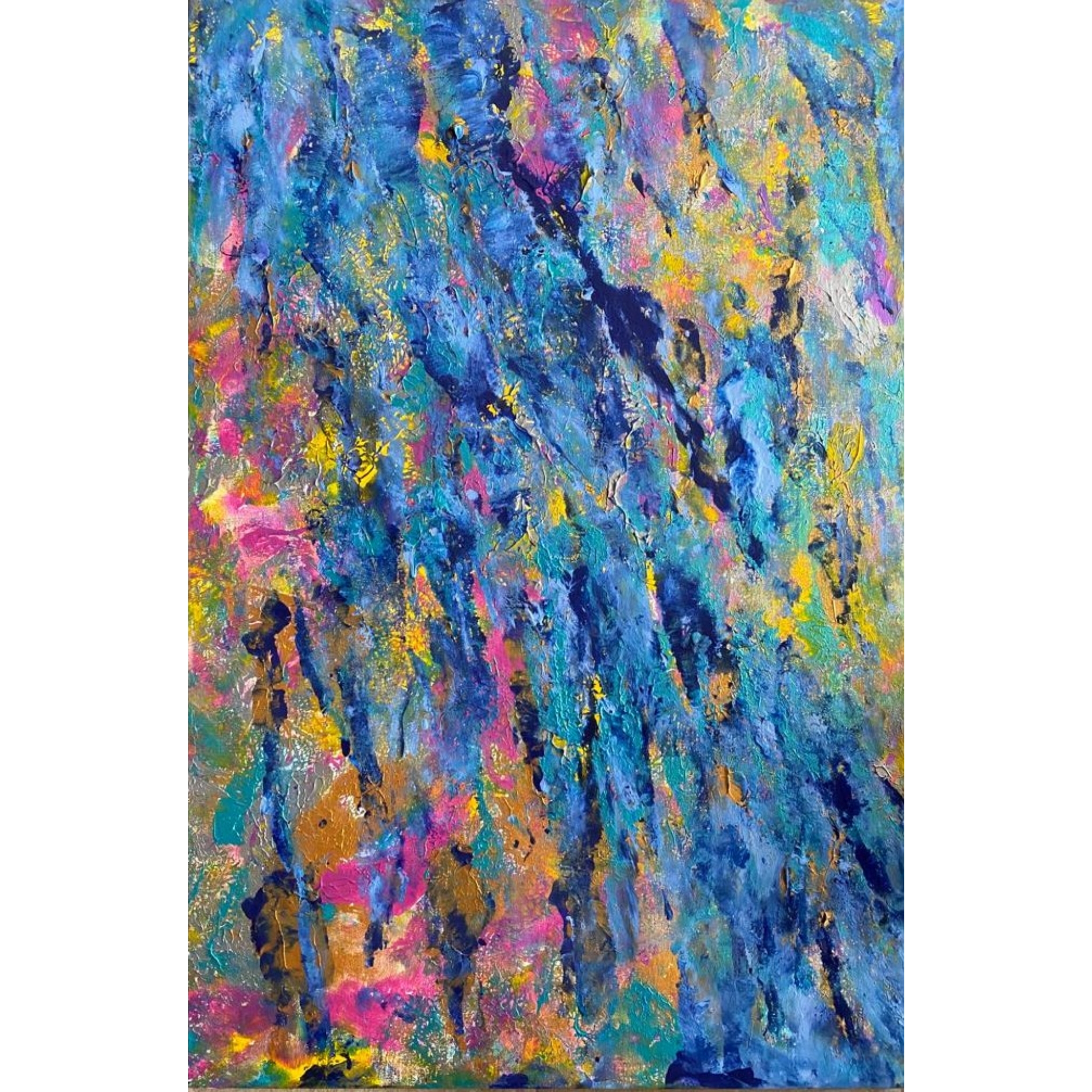 Plus close up photos...