20/04/2019
It's an awesome show tonight with Denise Welch and rocker Sam Douglas...
I hope you don't miss my latest Love Sport radio show tonight at 10 PM – 'Wham Bam It's Dr Pam'!
I'm joined by the fabulous Denise Welch who keeps it totally real about her depression and alcoholism plus she becomes my celebrity agony aunt by helping advise on a couple dilemmas from you.
I also get up close and very personal with the rocker Sam Douglas from Mallory Knox band who opens up about overthinking and anxiety when touring and making new music.
PLUS...So you think it's the guys who always want more sex? I kick off with one dilemma about a man who can't keep up with his wife. You will get real, usable advice throughout tonight's show!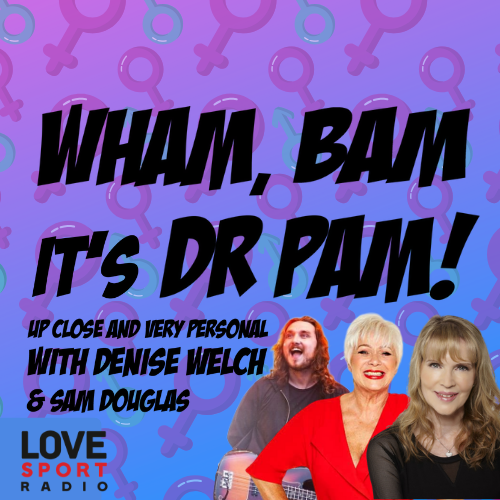 It's repeated 10 PM Sunday and here's the podcast link >