25/05/2019
Join me for a brilliant show tonight on Wham Bam It's Dr Pam!
In this show and podcast-episode I'm getting up close VERY personal with a comedian that I absolutely LOVE. I've seen his shows about 25 times! He's the stand up who tickles your brain with his clever use of words, it's Milton Jones. You can't miss his interview about how humour can be used in relationships and everyday life.

FULL PODCAST HERE: https://bit.ly/2JFPjBU
I also talk to journalist and author Sheila Isenberg about the women who fall for serial killers.
Plus I'm talking sexual confidence with ex glamour model and personal trainer Tracey Kiss.
To kick off I talk about porn addiction – do you or partner have a problem? Then listen up!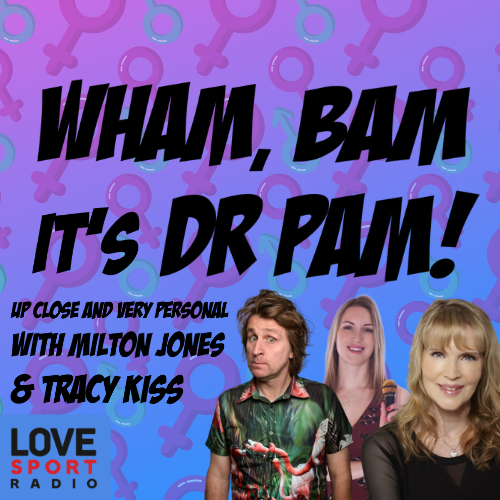 Enjoy, Pam x