28/08/2021
Join me Thursday 2nd September at 2 PM, UK time, for my radio show...
I'm very excited to have two fantastic guests this Thursday, 2 PM, on the Men's Radio Station - then repeated Friday at 4 PM, UK time on both the Men's Radio Station and the Women's Radio Station!
My show kicks off with the incredible coach and highlly regarded speaker Melody Hossaini - She and I will be talking about how to improve your life! Next up is Prof Wendy Suzuki, a specialist in neuropsychology and she has a new book about anxiety.
I look forward to you joining us live at 2 PM on Thursday when you can comment on the Men's Radio Station'ds social media platforms – get in touch with any questions for my guests! Love, Pam x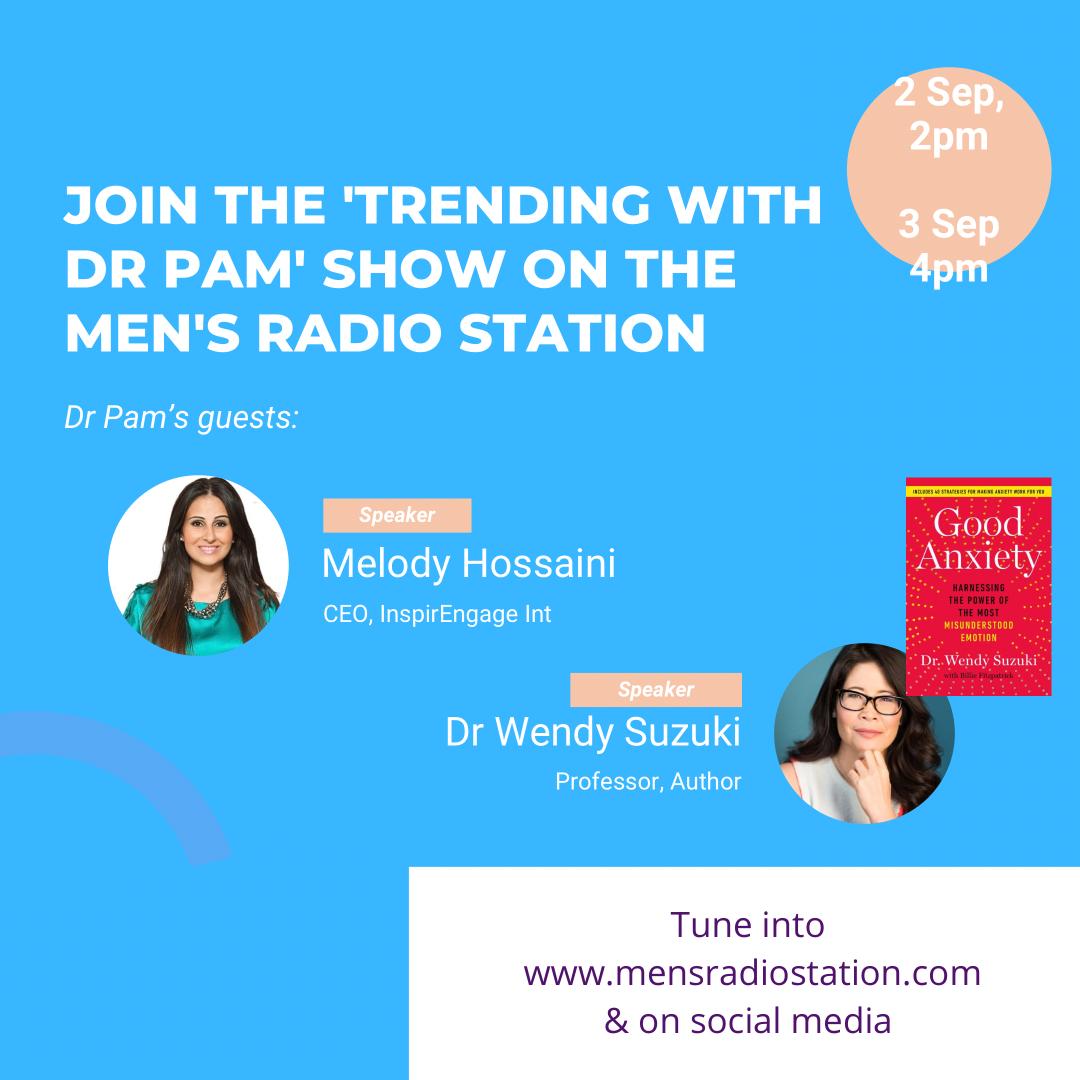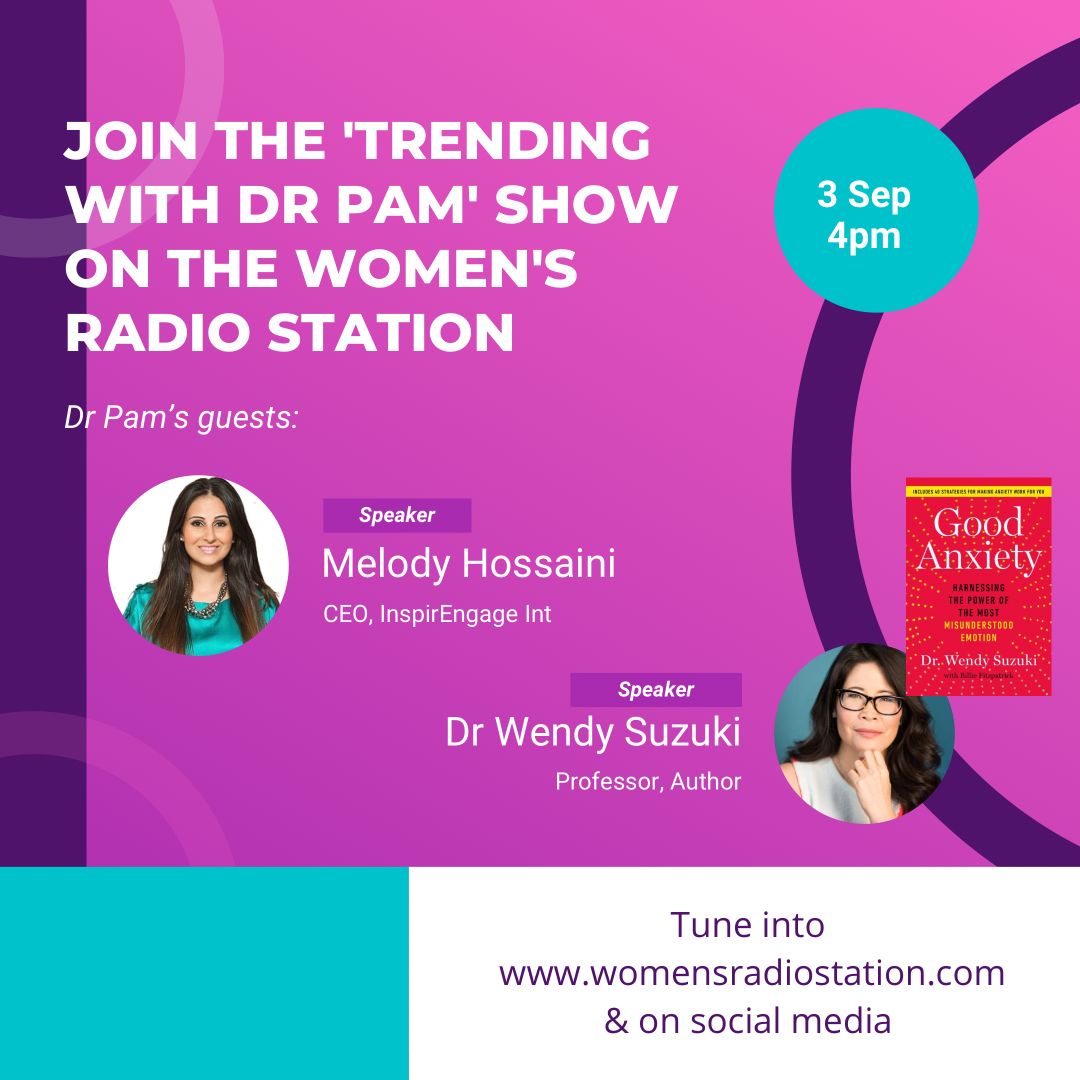 A special thanks to Melody Hossaini for creating these fabulous graphics as the radio stations graphics-producer is off ill!