01/09/2017
Filming with Celebs Go Dating – on E4 from September 4th...
It was totally ace doing a day's filming back in July with the celebs for the upcoming series. The problem? It was 33° – the hottest day in July - and we didn't have air conditioning at the dating agency!

The celebs were troopers as we melted (literally my make up melted!) in the heat trying to do a date coaching session.
Not sure when my contribution will be shown in the series but watch for the shimmering perspiration slowly making its way down my face, lol.
Here's a photo with Nadia Essex and even Blackman - the two dating coaches. Sadly the adorable Tom Read Wilson had left for the day when we took this.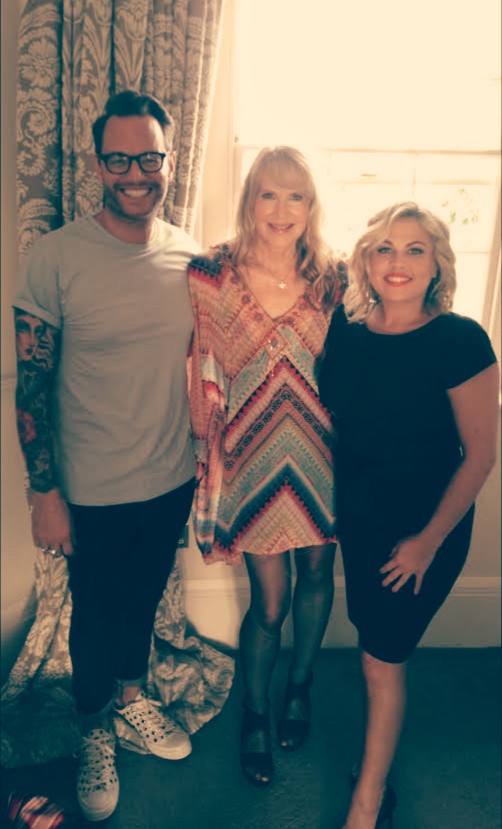 I'm off now on my travel adventure, take the best care of yourselves xx