28/07/2017
Let's chat! Call me at Talk Radio Saturday night!
The summer stint continues at Talk Radio - we're talking everything that matters to your sex-life and relationships.

That all-important number is 0344 499 1000. Call and say hello and we'll chat things over.

My lovely producer can change your name to give you anonymity.

You can also Tweet your question to @talkRADIO or text TALK and your message to 87222. Texts cost 25p plus your standard network rate.

Join in and help make it the best possible show - no dilemma it's too small or too large.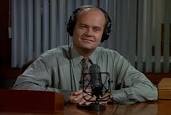 Lots of love, Pam x