05/10/2017
Some intense dilemmas in my Magnet Magazine column...
I never know what will come through my column but this month tackles a woman who takes a very long time to reach climax, a person struggling with a bossy colleague, and a neglected man who's getting a lot of attention from his naughty neighbour.

Check out the dilemmas here and I hope the tips help if you're facing similar issues.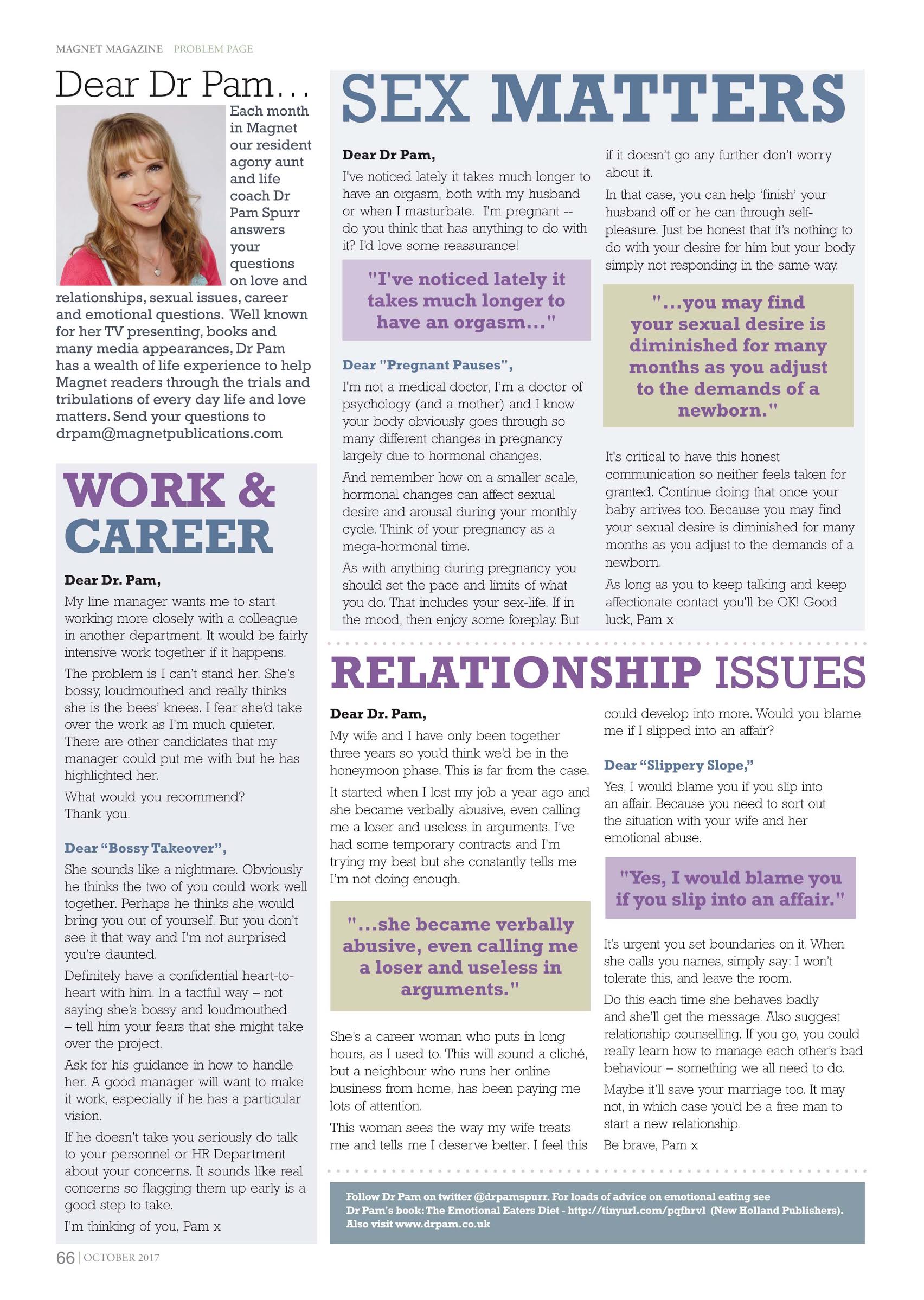 Take care of yourself, Pam x