05/06/2020
My art gallery's nearly ready! Just doing some website testing....
I'm super psyched that my art gallery and shop will be up and running in the next couple days!
I hope you'll enjoy it, maybe it'll get you creating art. It's been fantastic having people add to my art thread on twitter!
The writer and broadcaster, Andy West, says: "Pam creates vivid portraits with a multidimensional luminosity to them."
I've always had a slightly bizarre 'trait' of seeing colours and images when people talk to me about their intense emotional experiences. And I finally decided to release these images through painting.
One profound thing I've discovered in my work, including interviewing people on radio and television, is the ability for people to hold onto a spark of hope when faced with challenging issues.
Each painting reflects a person's story and I've tried to capture that in my work – the sometimes dire challenges and yet glimmers of a hopeful spirit.
Thank you for taking the time to look at the gallery once it's up.
This photo is of a painting called New Lease of Life After Trauma. I interviewed this woman about 15 years ago and after two traumas hitting her in a row, she came out the other side saying she felt "springtime in the air".
You'll note the darker shades at the bottom of the painting representing the traumas. Emerging from that area is the spring-flower and plant-like work around the female forms that 'dance' across the painting. It's slightly pagan in feel, like a fertility dance or celebration of life but hopefully it reveals her personal journey.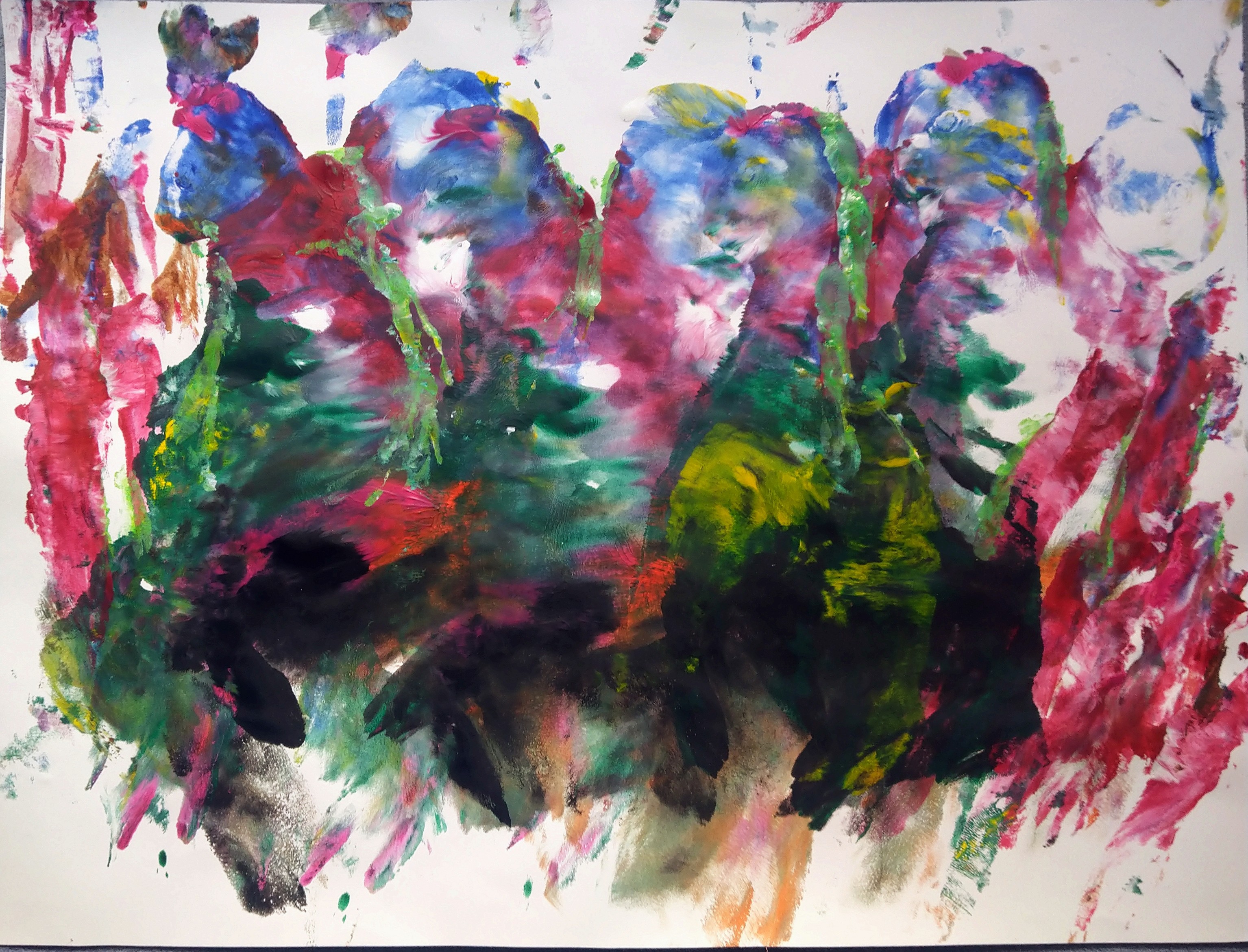 And here's a close up: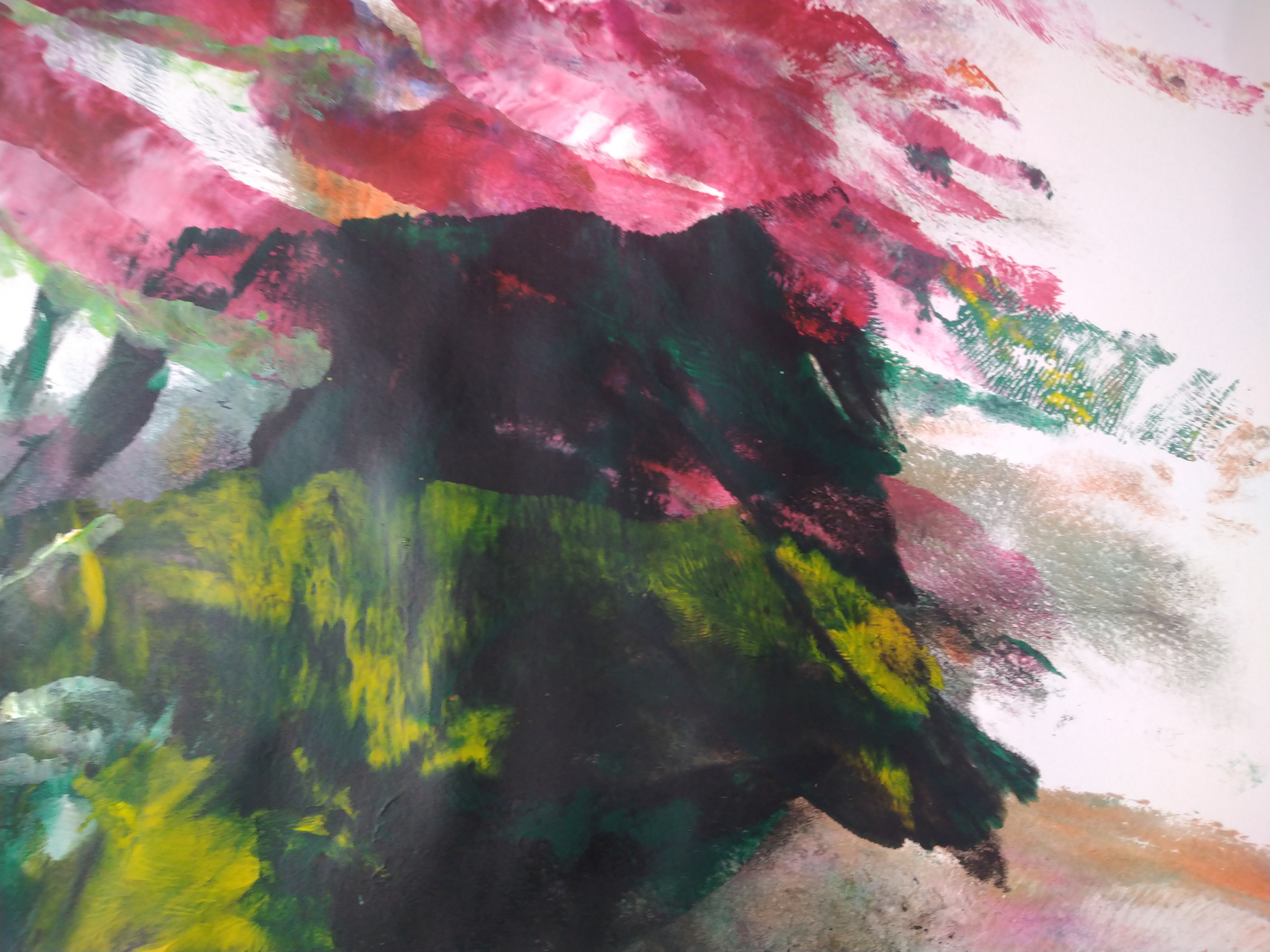 All enquiries to PamSpurrArt@gmail.com
Take care of yourself, Pam x