10/07/2017
Time to heal that family rift just like Mel B did? Check my quiz...
The Daily Mirror asked me to write a quiz about family rifts – they're far too common!

And seeing as Mel B has patched things up with her mother - after a decade(!) - that's good news that anyone can heal a rift.

Check out the quiz here.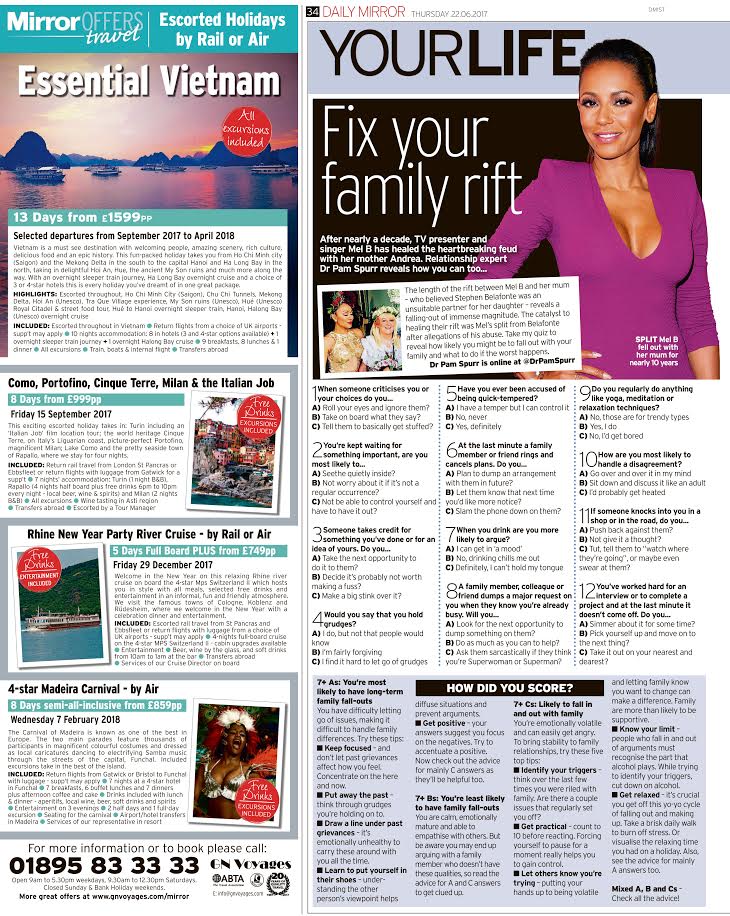 Happy healing, Pam x