18/05/2019
Join me tonight! Time for my new podcast and radio show today....
I'm so psyched for the guests tonight on the next episode of my new Love Sport Radio show and podcast Wham Bam It's Dr Pam! This episode I get up, close and VERY personal with the lovely, adorable TOWIE & TV star Charlie King who goes deep on getting over breakups and how fitness can improve your sex life.
I'm also going to discover what the fabulous X Factor star Chloe- Jasmine Whichello thinks about a couple of YOUR dilemmas about lap dancing and a frisky mother-in-law.
PLUS radical jihadists and romance – what are their relationships like? I talk to Mubin Shaik who went on a radical Jihad path before returning to a life working in counterterrorism. That's an interview you don't want to miss!
And I reveal all you need to know about BDSM – bondage, domination, sado-masochism!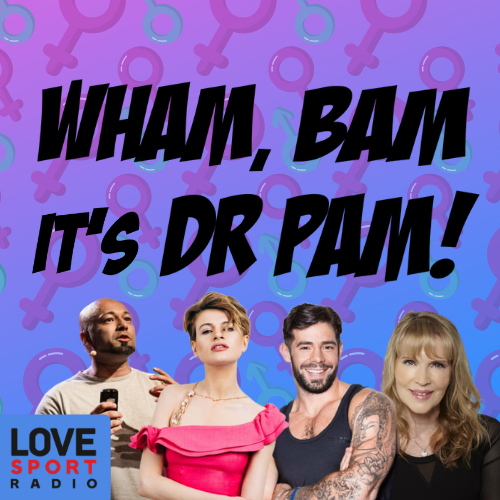 Enjoy, Pam x x http://bit.do/eSHsh x