10/06/2017
Do you have a relationship or sex dilemma? Call me tonight (Saturday)!
Tonight you can expect a lively, fun programme with me on Talk Radio with some amazing guests.

But as well as my guests you can get in touch with your dilemma 0344-499-1000 or you can Tweet @talkRADIO or text TALK and your message to 87222. Texts cost 25p plus your standard network rate. Or email me talkradio.co.uk/contact

My guests include the Big Brother legend Nikki Grahame, presenter and X Factor star Jay James, one of the stars of last summer's Big Brother Jayne Connery, presenter and magazine editor Steve King, plus once hairdresser to the stars and now PR and writer, Steven Smith.

I'll be delving into all sorts of relationships and sex issues with my guests!

Get in touch from 9 PM till midnight, I'm looking forward to talking to you about any dilemma.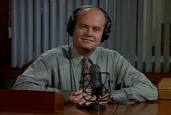 Take care, Pam x