13/12/2018
THE OUTER PLEASURE OF INNER SENSES! My beauty blog in time for Christmas!
I am a skincare fanatic and it's all down to my mother. As I was growing up she repeatedly warned me to look after my skin because she hadn't looked after hers.
We'd go shopping for lotions and potions and creams and it was fun mother-daughter time. It established a lifelong habit of experimenting with new beauty and skin care products.
So I was delighted when the lovely people at Inner Senses Organic Beauty and Wellbeing sent me a range of their organic, award-winning, aromatherapy products to try.
I've lavished my face and body with their sumptuous, all-natural oils over the last few weeks.
Feeling your best includes how you feel inside and out!
I've mentioned in previous beauty blogs, that as a psychologist and self-help expert, I know how important it is to keep both our inner and outer selves in tiptop shape.
For your outer self these aromatherapy oils are a joy to apply - across the board - from the facial to the body oils. They feel fabulous all over your face and body.
With your outer-self glowing, it can't help but lift your inner self!
Here are my thoughts on some of their extensive range.
GLOW FACIAL OIL – I absolutely love facial serums and 'Glow' must be one of the most gorgeous I've ever tried.
For starters, it has a heavenly scent of orange flowers. But what sets it apart is how light and easily absorbable it is, gliding onto your skin easily.
And a huge benefit is you can apply Glow in the morning under makeup for a 'dewy' look. Or wear it to bed as I do to maintain a healthy 24-hour glow.
I can honestly say it makes your skin look amazing.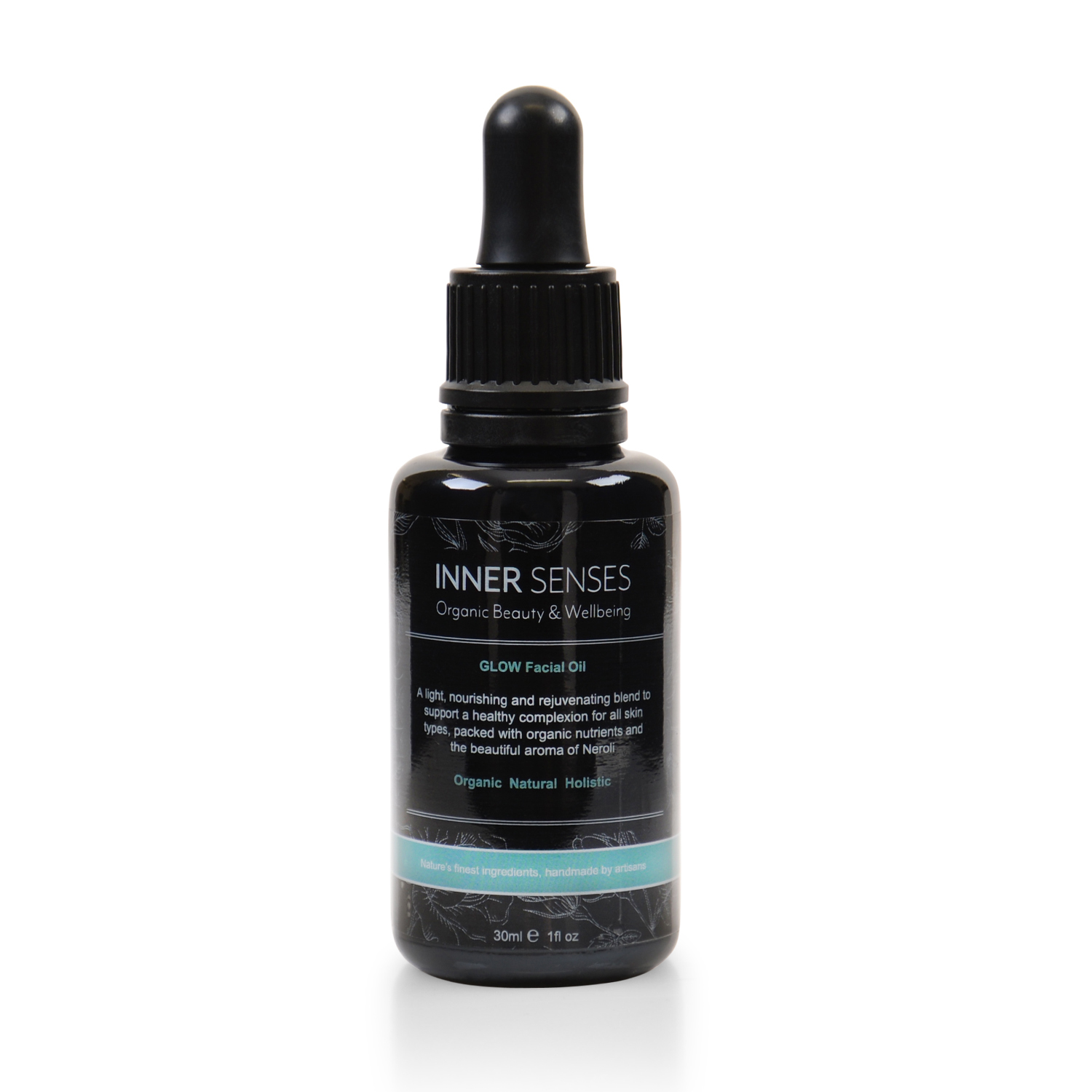 SENSUAL BODY OIL - If you know my work then you'll know a lot of it is writing about sex and relationships. I saw 'sensual' in the name and I couldn't wait to get my hands on this.
What a dreamy oil it is with Jasmine and Rose Otto combined with Sandalwood and Patchouli. Yes, it's the perfect skin softener for apres-showering, gliding on like a little haven of luxury. But you can also ask your partner smooth it on for you! Indulge each other and have a pleasurable, sensual experience.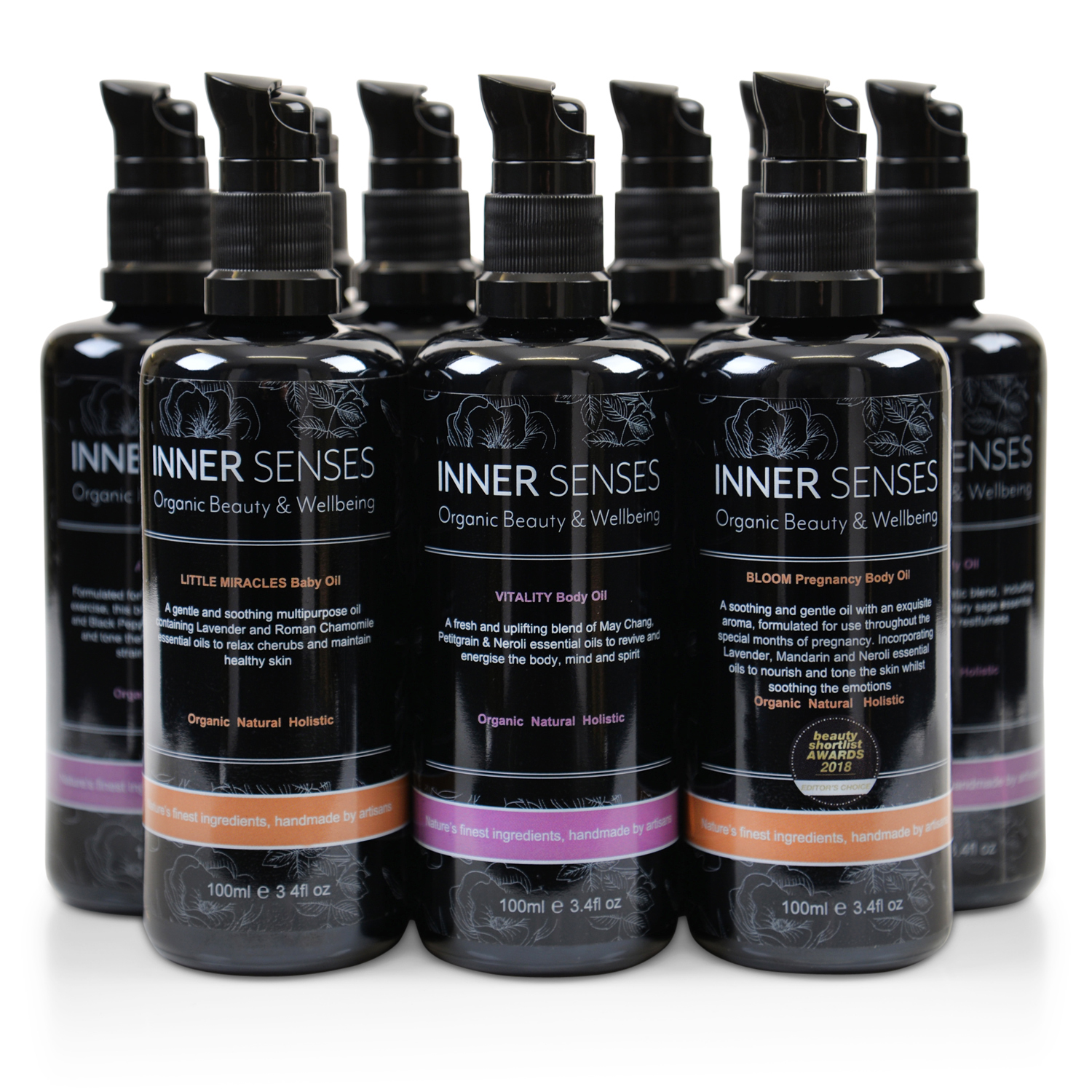 INNER SENSES ROSE PRECIOUS FACIAL OIL - This is very special indeed. Created with organic nutrients and Rose Essence that Inner Senses specifies as "highly active", it gave my facial skin a real boost.
It felt luxuriant and most of all, moisturising. That's mega important for me because I tend to have dry skin.
My complexion definitely benefited from using this precious oil!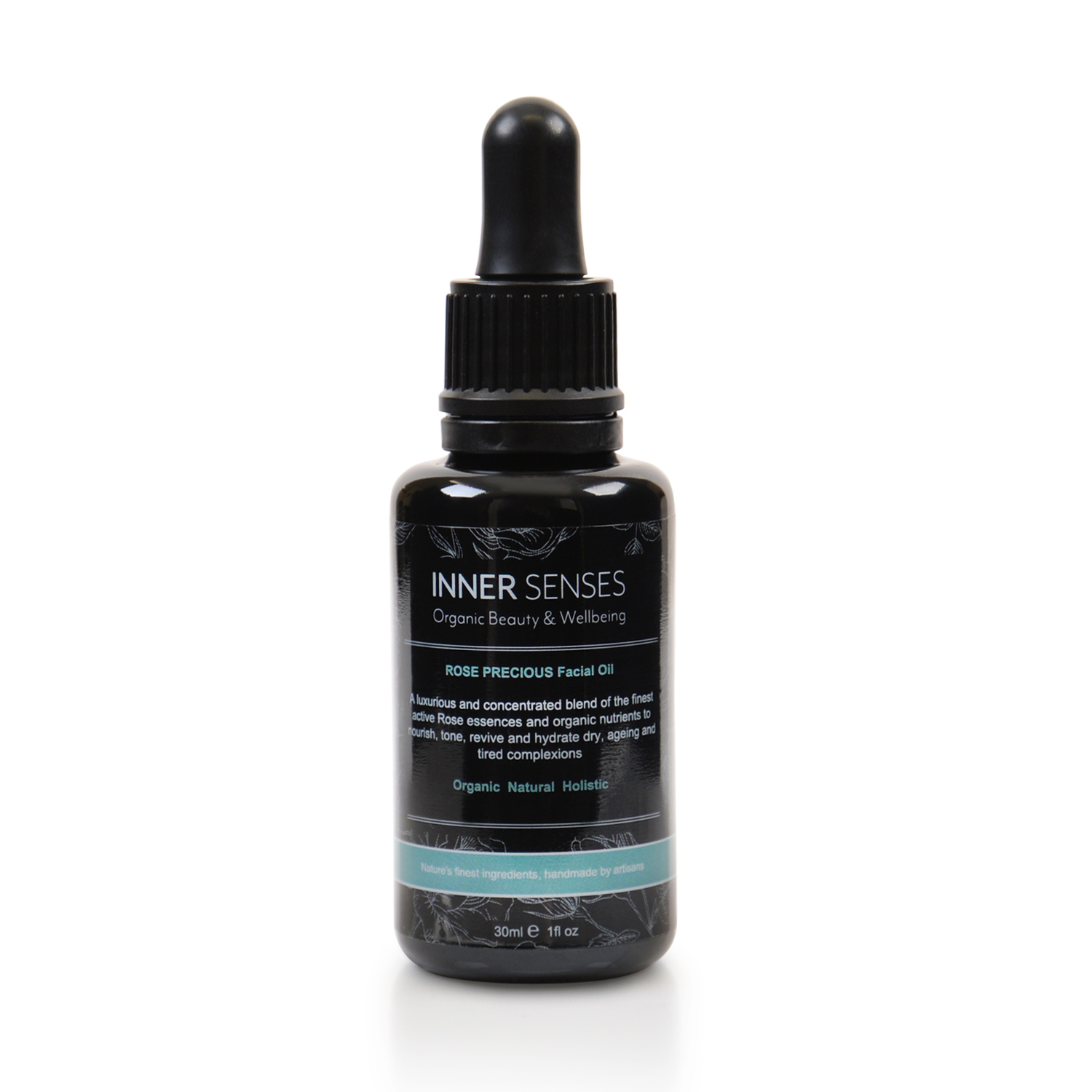 INNER SENSES BEAUTY POTENTIATING FACIAL ELIXIR OIL - When I saw this was particularly good for stressed out skin, I knew this little beauty was for me! Work has been crazy-busy and it definitely shows in my skin. Plus I know in myself, how I've been working hard to manage stress levels. That's my job after all.
This has a lovely and exotic mix of Prickly Pear, Strawberry and Moringa seed oils. These ingredients are particularly good for rebalancing skin affected by environmental stress.
I lavished my skin with it for three days and nights running as a 'test' and really loved the results!
INNER SENSES 7 WONDERS SKIN PANACEA FACE & BODY OIL - This award-winning face and body oil is perfection if you simply want to indulge yourself with one product. It contains a formidable list of nature's own ingredients for revitalising your body and face.
The list includes Arctic Blackberry, Camellia seed, Rosemary, Rich green avocado and even Coenzyme Q10.
For the face and neck, you gently massage a small amount into your skin, once or twice a day. For the body you use a more generous helping.
Or – as I started doing – I use it as a weekly skin-treat.
INNER SENSES TRANQUIL BODY OIL - Because I work hard – and play hard – I relished the thought of this tranquillity-inducing body. Containing calming ingredients like Lavender, Mandarin, and Petitgrain oils, it is a lovely oil to smooth on over your body.
Using it at night was a real treat. It's not heavy and it's definitely not over-scented, so it's perfect to use alongside calming, mindful, thoughts. Sleep well using it!