07/09/2020
Exciting new pieces added to my gift art shop...
I've just added some fab new jigsaw-puzzle shaped gift pieces! You can see all the new pieces by entering the gallery shop on my homepage and selecting the Sentiment Collection.
But here's one of the pieces...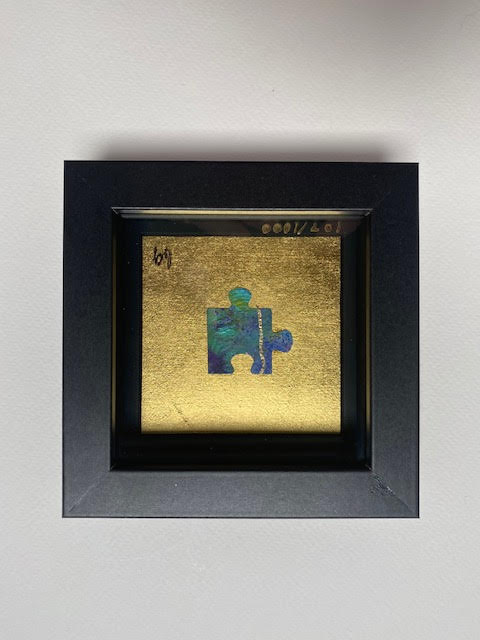 And here's all about the gift range...
I'm so excited to tell you about my Sentiment gift-art collection! This is a wonderful way to give a LASTING gift of art for the cost of a beautiful bouquet.
Each piece comes in a luxury black gift box with gold tissue paper and ribbon and can be sent ANYWHERE in the world!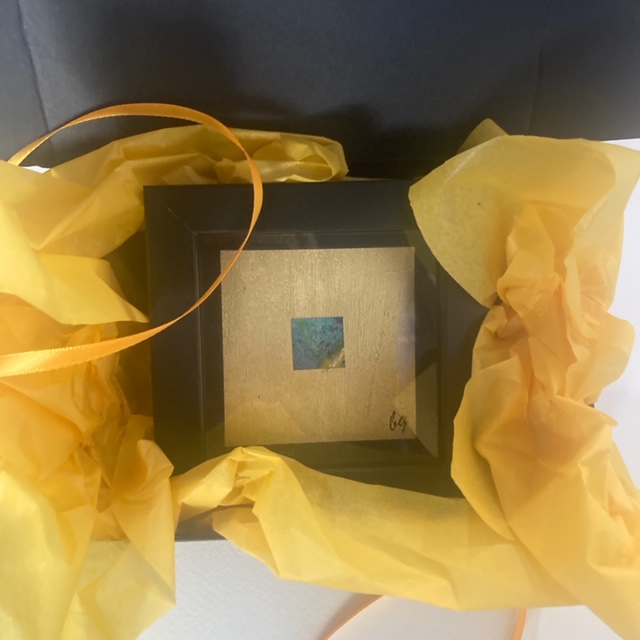 ORDER THIS UNIQUE, PERSONAL GIFT HERE: Sentiment Collection!
Here's all about it...
The Bickerton-Grace Gallery's created the unique 'Sentiment' gift-art process.
They take a full-size painting and expertly cut it into small pieces, before glazing and mounting each piece on a 24 carat gold gilded base, in a bespoke wood frame.
Each finished piece is 5 x 5 inches.
My painting Renewing Waters, has been prepared and each piece is available to purchase for yourself or as a gift for a loved one.
My painting represents one person's story of feeling like they'd swum in "renewing waters" after facing some challenges. Life was beginning again...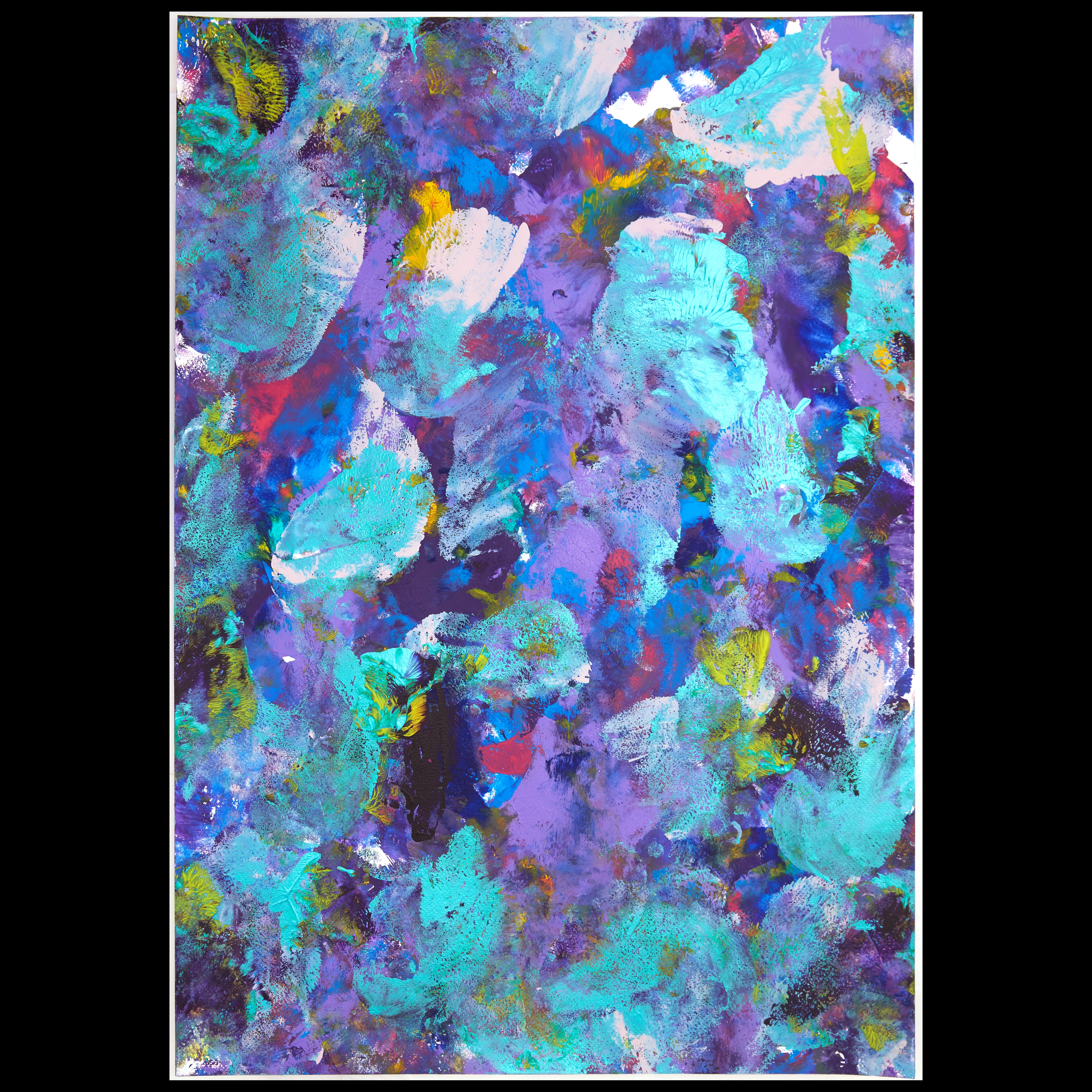 Here's the process beginning with my painting carefully separated into long strips…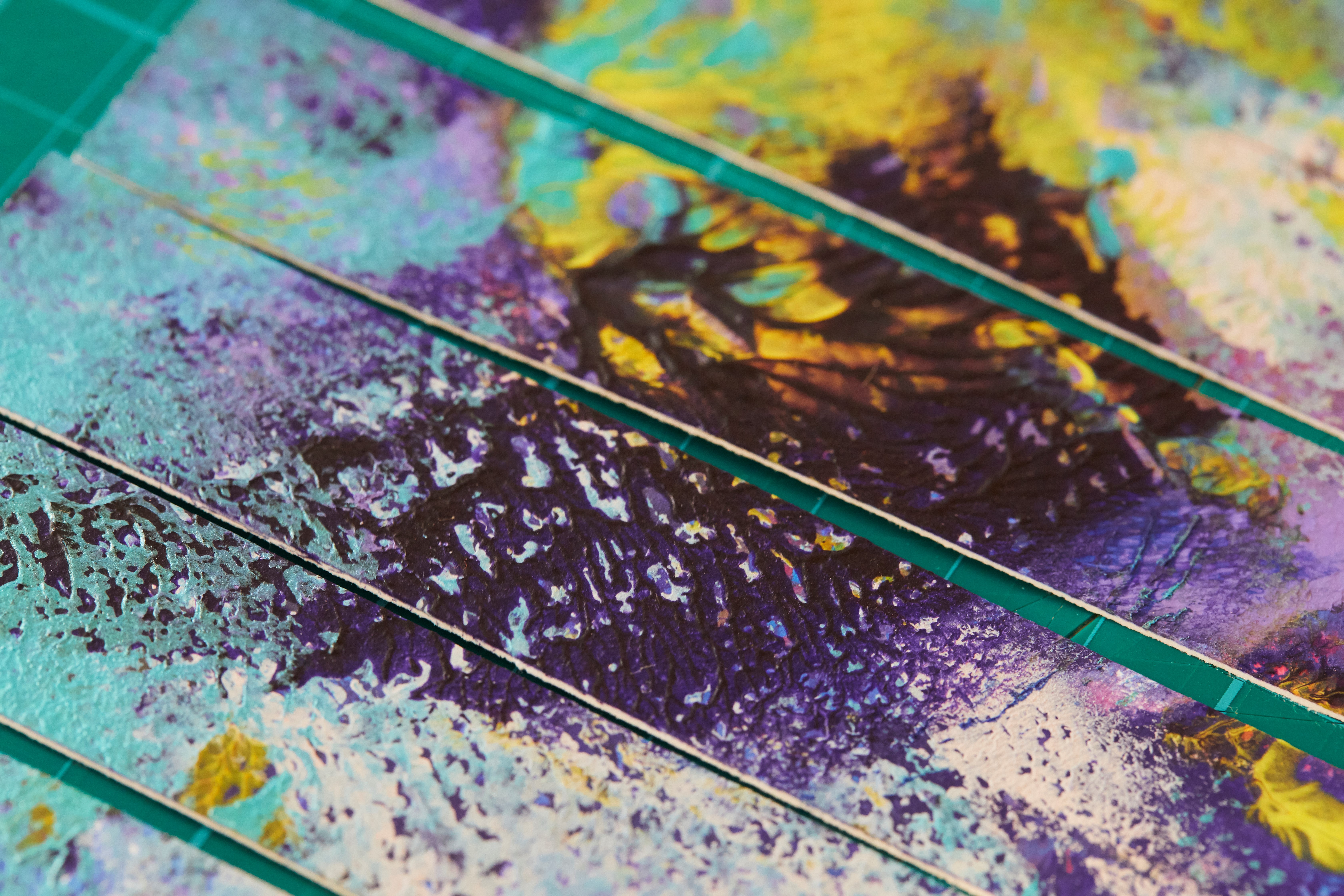 Followed by an image of some of the expertly cut squares...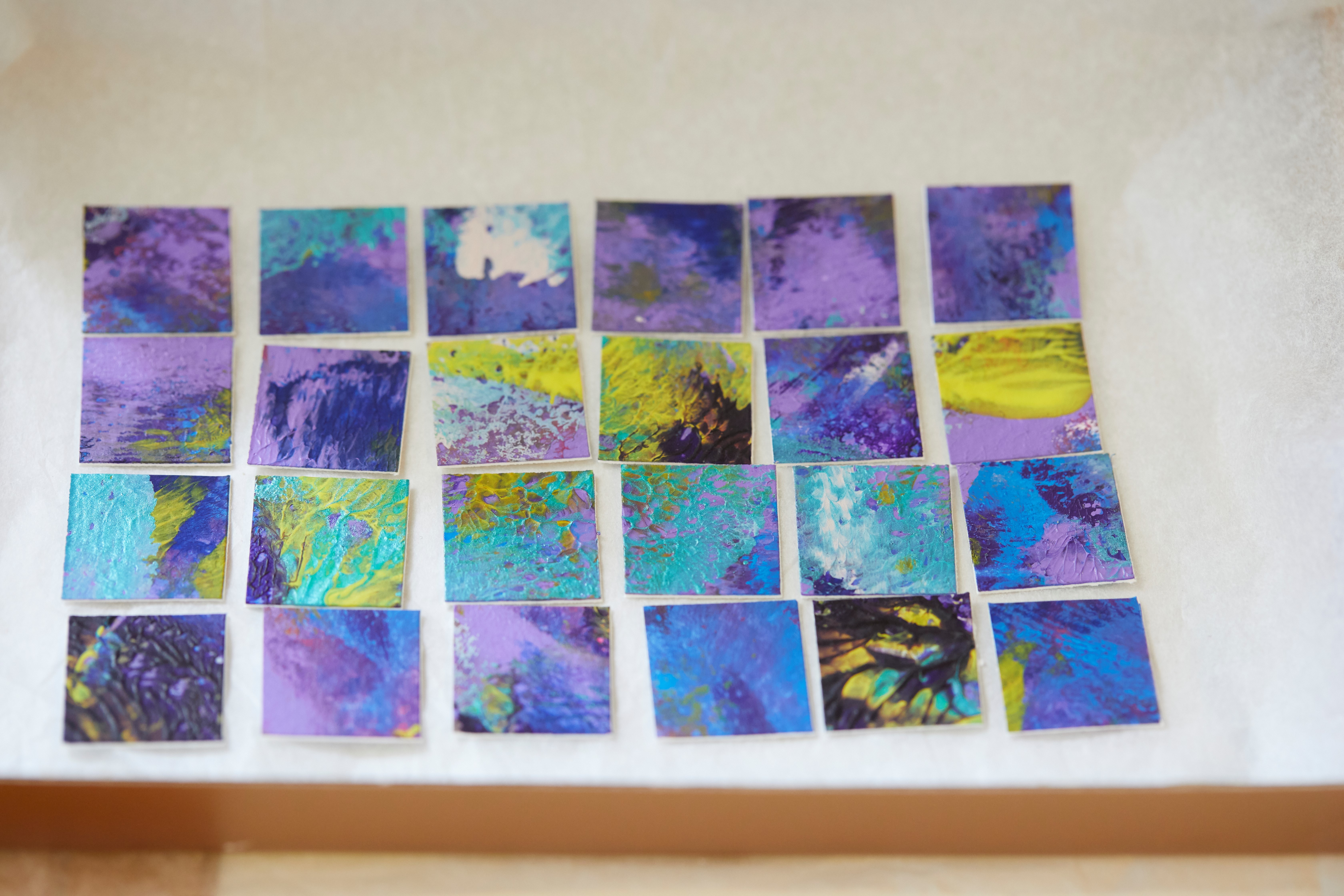 This is one of the individual and unique squares of my painting...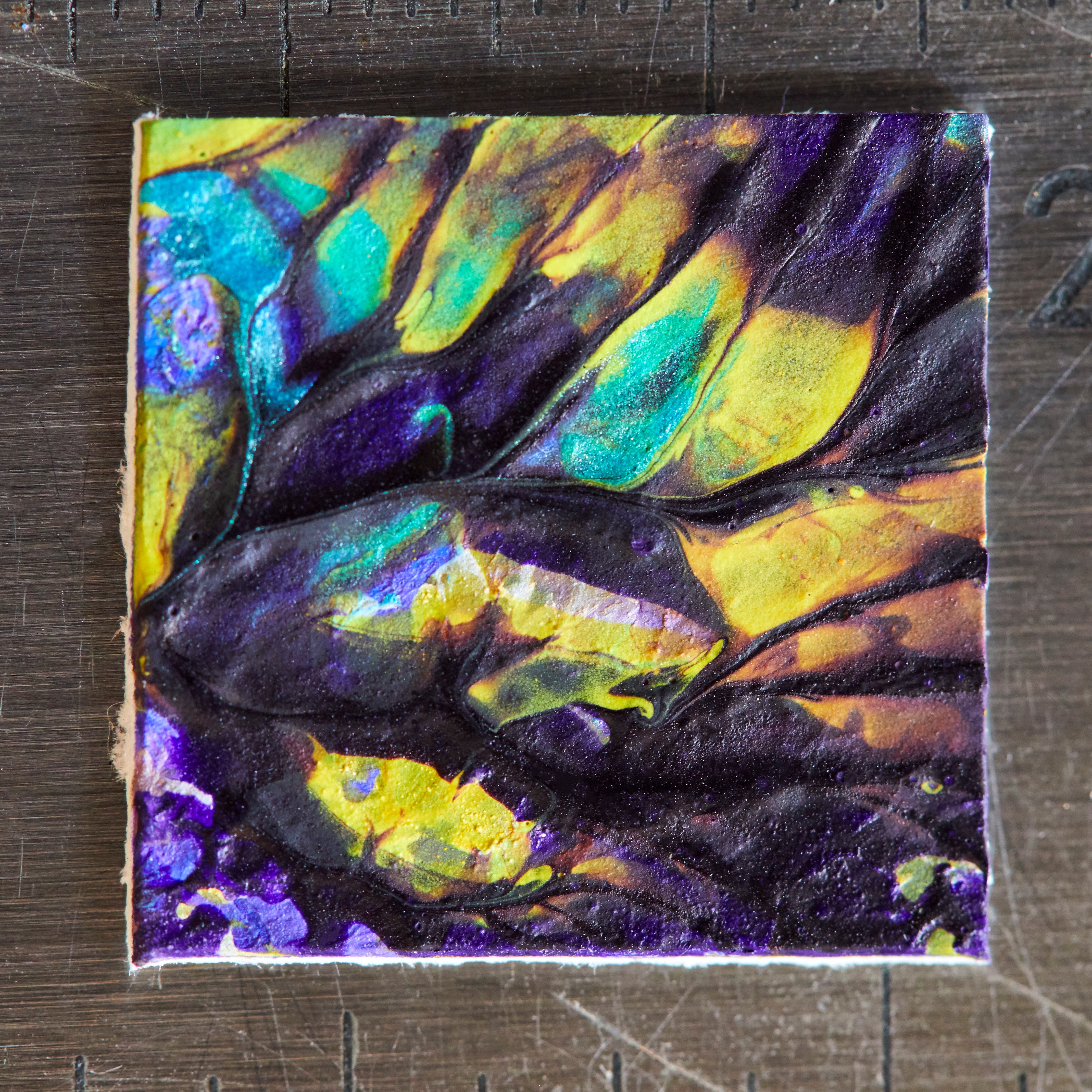 Each piece is embellished and attached to a 24 carat gold gilded base, signed and numbered...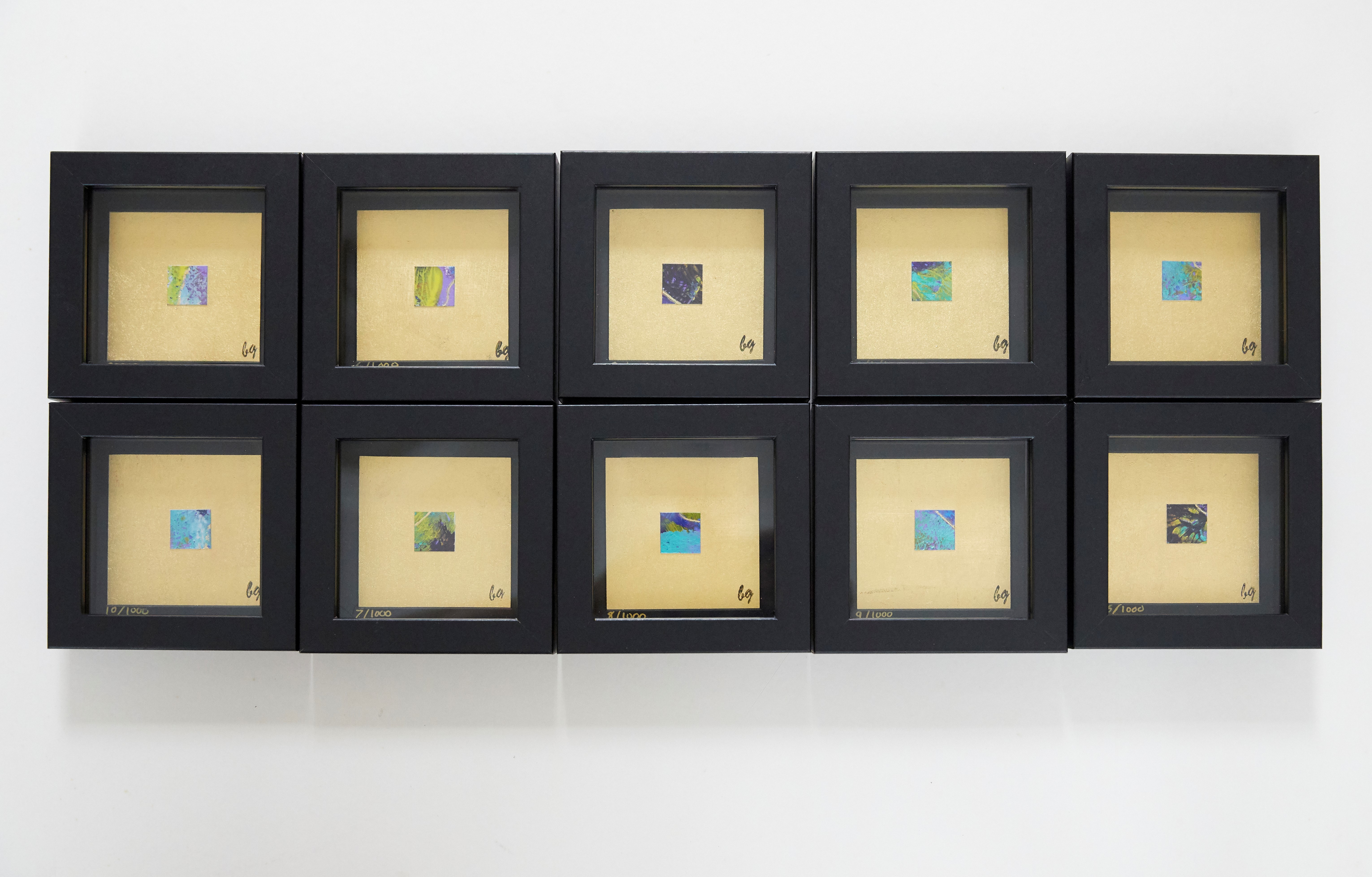 Voilà, here's one piece of Sentiment, beautifully finished and framed, ready to be delivered as a gift for someone special...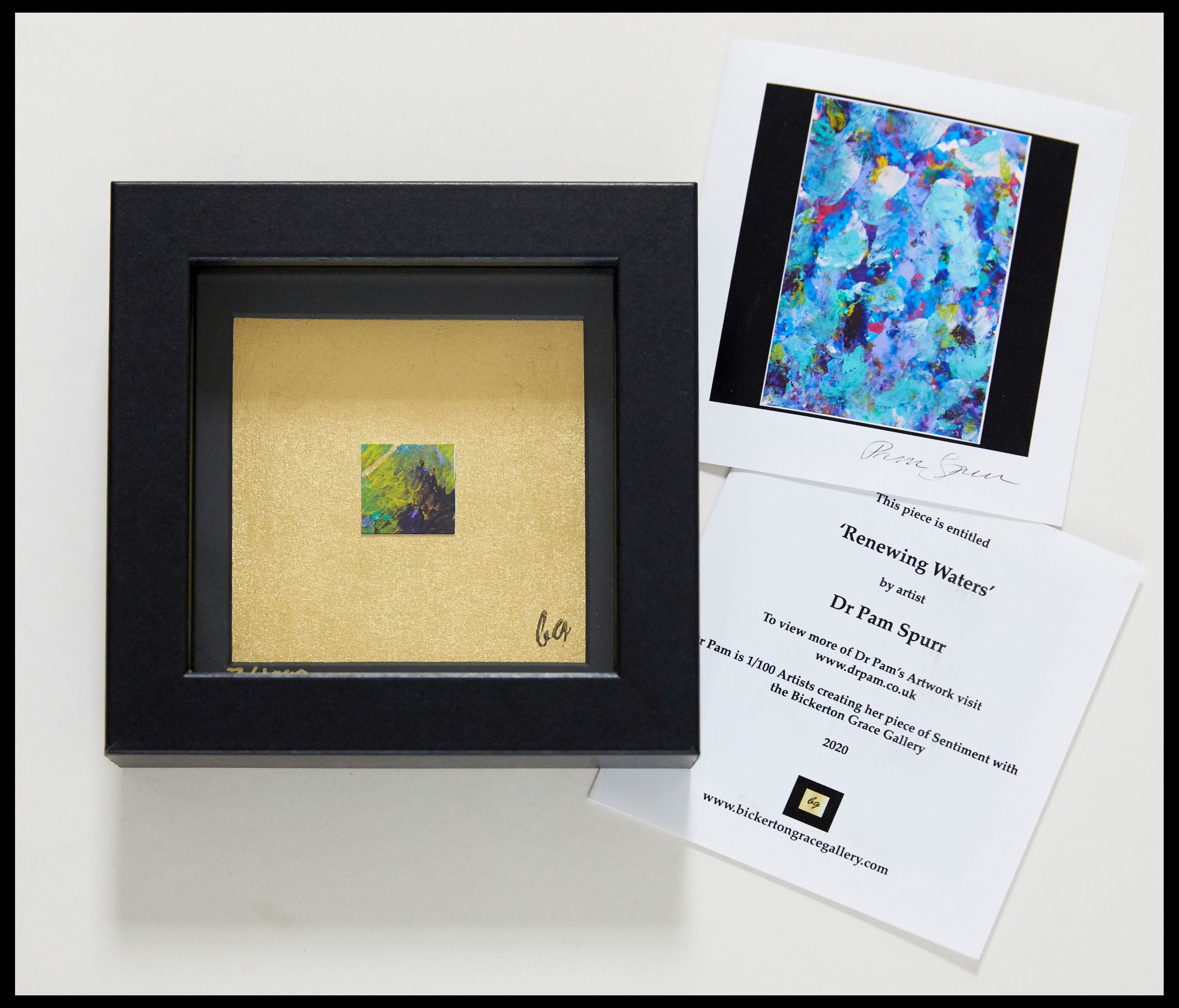 Each Sentiment piece arrives in a bespoke black wood frame and includes a photo of the whole painting.
On sale now on my website at £50 plus p&p. here's one of the pieces...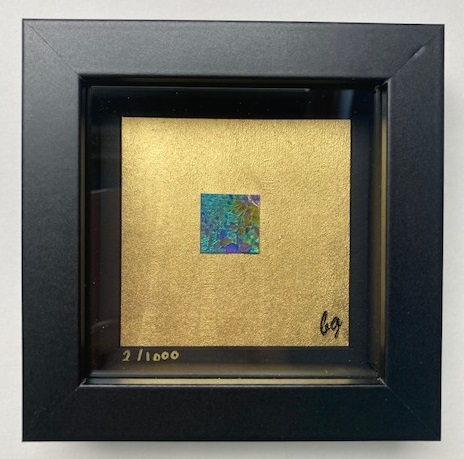 Here's also a link to Bickerton-Grace.
Art lovers, anywhere in the world, who want an affordable gift of art could end up with a piece, as I can send them anywhere!
Lots of love, Pam xx