21/04/2017
'Made up' to be mother of the bride! Wellbeing tips and Elizabeth Arden review
When my daughter rang nine months ago to say her boyfriend had proposed it was a classic mum-moment. You know, tearful, gushing about the wonderful news, slightly over-the-top.
But my reaction was understandable. I was totally 'made up', as the saying goes, because her fiancé is so lovely.
Now her wedding's whizzing around on 6th May. It seems like yesterday she got engaged and felt like we had loads of time to plan her big day.
But trust me, nine months is nothing in the scale of wedding plans! So I'm determined as the mother of the bride to keep as calm as possible so I can help her keep calm. (Ha! Truthfully she's more organised than I am, she'll be calming me down!)
Although at times it feels like palpitations are just around the corner, I'm using little tips to stay serene. Here are a few tips to help you, too:
If faced with a wedding – or any another event - it's crucial to make a little time for yourself each day. Even if you lie down (read that as 'collapse') for 10 minutes, an eye mask or a few cucumber slices thrown over your eyes, it's worth it.
Definitely build these me-moments into your diary in the days leading up to the event. Honestly, I'd be on my knees if I didn't have a little oasis here and there.
If you haven't got a list on the go (trust me, I have half a dozen), sort one now. And start prioritising - put the A-list, must-dos, at the top. Set reminders to ping at you from your mobile or laptop for any crucial deadlines for your plans.
Be ruthless with your time. All my old friends understand when I've had to ditch drinks, etc., recently. It's trickier with people who don't really know your life (and mine's slightly insane right now), but do it.
Or you'll regret sitting through half-hearted chit-chat, when in the back of your mind you're thinking about the next meeting with the florist, the cake-maker, the final dress fitting, the biodegradable confetti, the drinks, food, the DJs… that's just the beginning.
Don't be shy – ask for help when you need it. It doesn't make you a stronger person to juggle endless tasks when there are probably people around you who'd help out.
Just as many weddings have a rehearsal, definitely have a dress rehearsal for your dress and make up. I've tried out a lovely selection of gorgeous Elizabeth Arden cosmetics* and now I know exactly the look I'll go for to compliment my dress.
So from being 'made up' about the engagement, to make up, see my cosmetics review below.
Let's begin with coverage - I love the smooth, light-medium coverage of the Prevage Anti-ageing Foundation. And I'm super-picky about foundations. Coverage was perfect for something like a wedding where you want your skin to look good in the photos but also more natural for face-to-face events.
Absolutely love the fact it has its anti-ageing ingredients, too.
The Ceramide Cream Blush in the 'Nectar' shade - which is an Elizabeth Arden 'hero' as it's so popular! It gives such a natural look, adding colour to my fairly pale skin without being over the top. The texture is luscious, subtle and easily applied and comes in a wide range of shades.
The Eyeshadow Trio I tried is 'Oh So Pink', not as pink as the name sounds! Subtle with a light shimmer, I love the fact it didn't feel 'dry' on my eyelids - I hate that feeling with some brands! The Elizabeth Arden eyeshadows have a lovely range of colours, something for everyone.
Adding in the Beautiful Color Smoky Eyes Pencil, Beautiful Color Eye Liner, Beautiful Color Brow Shaper and Eyeliner, completed the look
The Beautiful Color Luminous Lip Gloss in 'Latte' is bang on trend for the more 'nude' look. The texture's rich without being sticky. I'm love with this lippie! So moisturising and shades are to die for.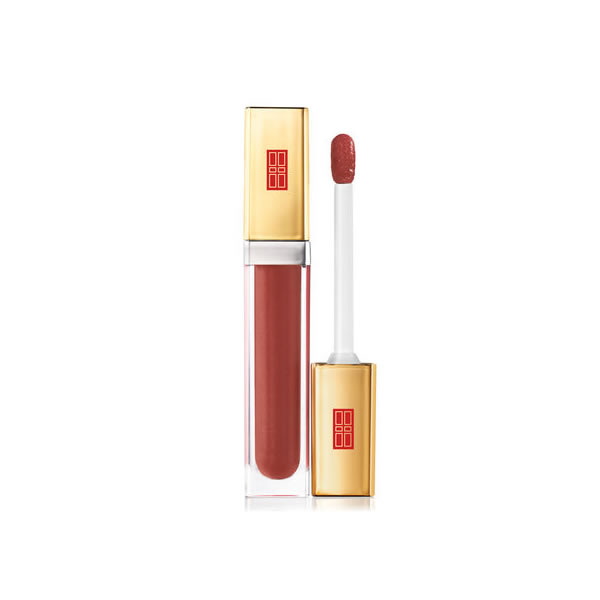 And it worked perfectly with The Beautiful Color Precision Lip Liner.
I've also tried the Sheer Kiss Lip Oil in 'Nude Oasis', that's super moisturising, so hydrating. And with some nerves as the mother of the bride – and occasional chewing on my lips – I need that hydration!
Whatever the make-up range you're using, practice so it's second nature for your event. It's going to be nerve wracking enough for me as mother of the bride on the big day, so I want to know exactly the look I'm going for.
Visit Elizabeth Arden here Elizabeth Arden
*Please note products were supplied by Elizabeth Arden but no payment was made for this article.