01/07/2017
Is this your summer of love like Love Island or problems ahead? Take my quiz...
The Daily Mirror newspaper got in touch with me saying there's so much buzz around Love island how about writing a 'summer of love' quiz? So I thought, yes, why not, I hear from so many who's love life isn't going to plan.
Why not take the quiz and check the advice?
Even if you're loved-up there's always room for improvement.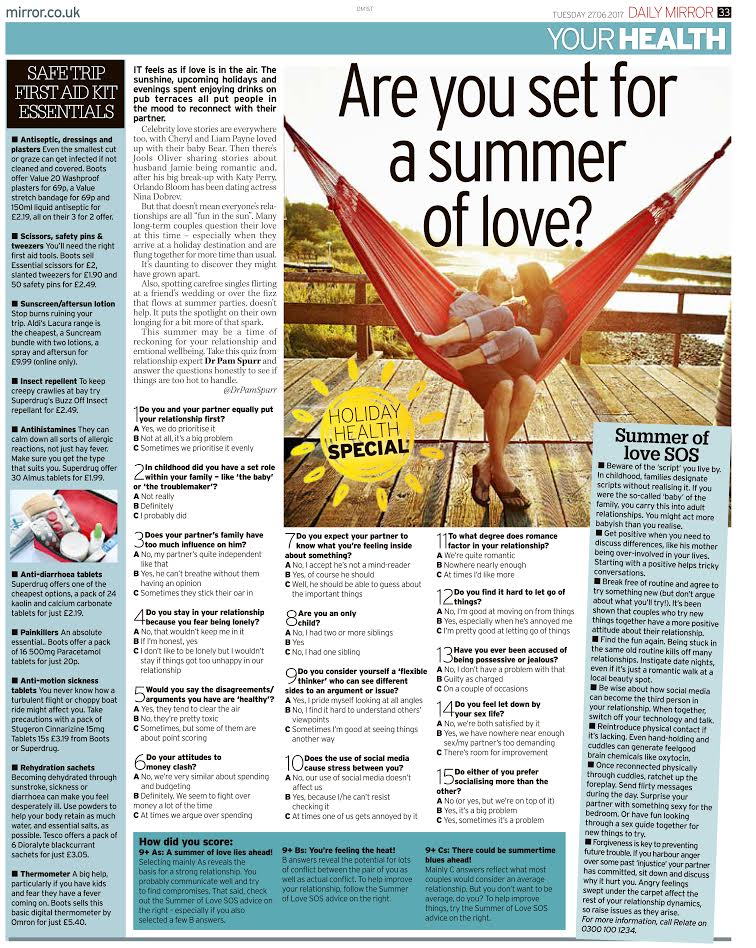 Have a lovely weekend, Pam x