30/08/2017
As Lauren Goodger posts on social media about wanting to be skinny...
In this week's Star Magazine I've commented on Lauren saying she wants to be super slim again. Not all of my advice got into the magazine as there wasn't enough room but the key things include -

*You need to focus on you as a whole person.

*Yes, you should be fit and healthy but that's not all about weight.

*You must let loved ones know if your weight's becoming an obsession.

*Definitely seek help if your obsession's spinning out of control.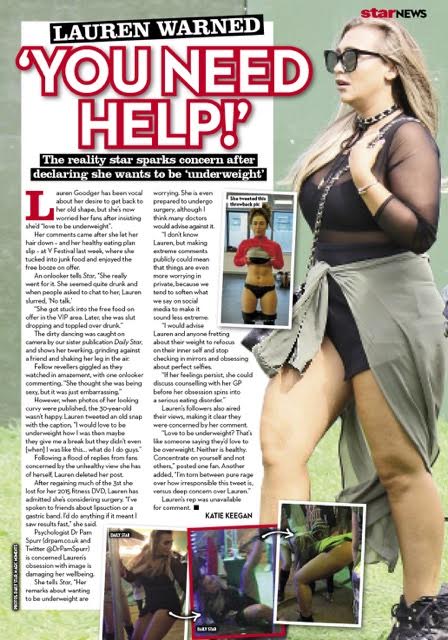 Take care of yourself, Pam x