28/06/2017
A celebrity opens about their alcohol issues...could it help you?
Some people take issue with those in the limelight coming clean about personal problems - which I think is crazy - because it's a good thing!
They might not personally have succumbed to being 'a fan' of anyone's. But they shouldn't underestimate the power a celebrity, seeking treatment for a problem, has with their fan base.

If even one fan realises they have the same problem and seeks help, it's well worth it.

Reality star and model Jeremy McConnell - who's had a baby with on-off partner Stephanie Davis - recently came clean about his alcohol issues. Here's my advice is Star magazine. Do you get help if you need it.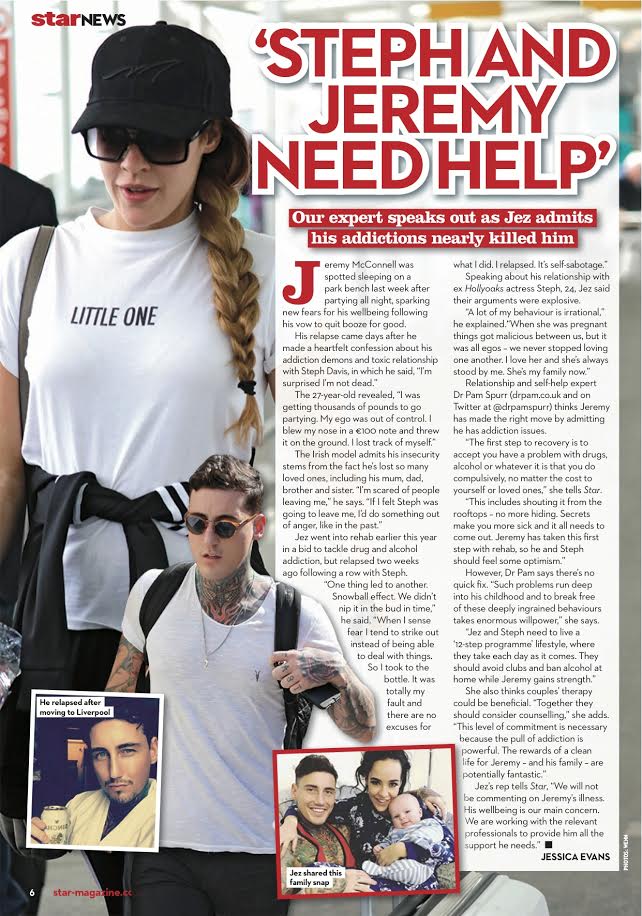 Thinking of you, Pam x