15/12/2017
Forget the 12 days of Christmas I've got the 12 lays for you...
So many couples come unstuck about trying new positions and I felt it was my duty to spice up your seasonal sessions between the sheets.
Read on for 12 fun and sexy positions
in my Sun newspaper online column to try.
And you can begin with some lovely kisses under this...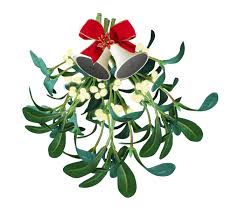 I'm sure you're thanking me, Pam x