10/07/2017
As Charlotte Church loses a baby don't suffer in silence...
It's beyond devastating for any parent to miscarry or lose a child at any time and hearts will be going out to Charlotte and partner Jonathan over their loss.
In last week's Star magazine I've offered some advice to them and any couple in their tragic situation. Including advice to check out the Saying Goodbye charity for a wealth of support.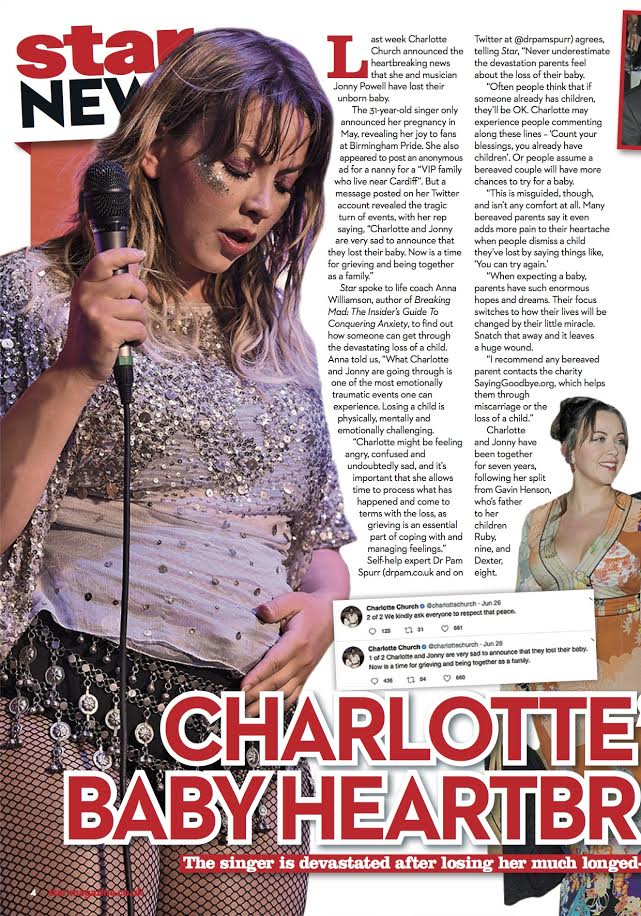 Look after each other, and I'm sending much love to any parents who've experienced such a loss, Pam x