07/08/2020
It's hot hot hot, so here are some lazy sex suggestions...
It's scorching in the UK (and many other areas) so I thought I'd dig out this past column of mine from the Sun newspaper about lazy summer sex.
Enjoy! Pam x
The Lazy Lover Guide: Seven Steps To Sizzling Sex (that doesn't take much energy)
It's veered from wet to hot and muggy this summer. That can put a dampener on your sex drive.
And you're not alone if you feel that way. One survey found that although two thirds of people report feeling horny in hot weather when it comes to actually having sex many don't bother.
But anyone who's feeling lazy can fear not – I've seven sexy steps even the laziest lover can try.
Lazy Summer Days Sex Tip No. 1: Summer siesta sex - Lounging about in a hammock or on outdoor chairs? Start some foreplay while you're 'al fresco'. It feels a bit naughty having lazy caresses in a rocking hammock. It's relaxing and yet as foreplay progresses you might get a bit of the thrill. What if you're spotted from a neighbour's window?
This thrill adds another dimension to foreplay. Plus you might find the rocking motion hard to resist - careful if you take it further that no one can see you.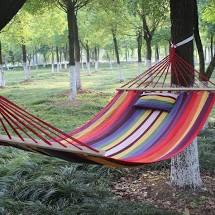 Lazy Summer Days Sex Tip No. 2: Slip in a sexy shower - no excuses - you have to keep clean. So why not kill two birds with one stone and invite your partner in to lather up together?
Snuggle your bodies together as the water cascades over you. Drizzle shower gel over each other. Start to wash their body and, oops, her nipples spring to life as part of him does too.
Showers are sexy because deep down you love the thought of scrubbing up - just to get dirty again.
Don't forgetoral sex in the shower is exhilarating. Plus you know you're both fresh as a daisy.
Don't bother purchasing a waterproof shower pillow – just roll up a towel to take turns kneeling on. Kneel between your partner's legs with the shower on gentle. For added fun use the showerhead as a sex toy and sensuously run water over their erogenous zones.
Lazy Summer Days Sex Tip No. 3: Don't keep them hanging on the telephone – facetime sex is still so popular. If you're feeling mega-lazy agree you'll enjoy some 'cybersex'. While you say unspeakable - but hot - things to each other, you can self-pleasure to your hearts' content.
Lazy Summer Days Sex Tip No. 4: Sexy Slip and slide - you might feel lazy but you can still enjoy random foreplay moments. Let's say you're outside washing the car, why not spray each other with a garden hose? It's sexy seeing each other dripping wet.
When you get playful and laugh together you're far more likely to excuse lazy lovemaking.
This is the perfect moment to banter about her wet T-shirt, his wet shorts. You'll soon want to slip inside and out of your wet clothes for some lazy loving.


Lazy Summer Days Sex Tip No. 5: Try the ice pop thrill ride – you're not in the mood right now and you're both sucking ice lollies lazing on the sofa. But start a new type of foreplay by teasing them with your ice pop. Run it across their lips.
Then take off your tops and run them along your bodies. Alternate the ice pop slipping over their skin followed by the heat of your tongue trailing after it. You don't have to move from the sofa!
Swirl with the ice pop, stroke with it, suck it sensually with a glint in your eye. Then tease the other by tickling their most intimate zones with the end of your ice pop.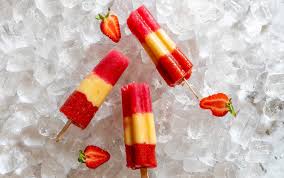 Lazy Summer Days Sex Tip No. 6: Quickie 'love' for the lazy – too many people think quickies are the worst type of sex – wrong. They can heighten your passion. For instance, if you've been out for a relaxing drink or stroll you can decide to have a quick one in the back of the car.
Lazy Summer Days Sex Tip No. 7: Remote-control turn on – For the laziest lazy lovers try one of the sex toys that are remote-controlled. She slips it into her panties and he controls the vibes she gets. He doesn't even have to budge from his easy chair as she gets turned on! Of course ultimate satisfaction might happen if she joins him on that big easy chair for a gentle ride.
Dr Pam's Position: Classic Spoons
For lazy summer sex nothing beats classic spoons. You both lie on your sides, he faces her back, and slips his arm around her waist. She parts her thighs so he can slip in from behind for slow sensual thrusting.
For extra pleasure: She pushes her bottom towards him and brings her knees up towards her chest . This gives better G spot access. The tip of his penis is more likely to thrust against her front vaginal wall giving sizzling sensations.