07/11/2017
Lots of dilemmas for you...
In my Magnet magazine column this month there's a wide variety of of dilemmas - a woman's porn secret, a workmate who skives off and seasonal affective disorder.

Check them out and hopefully the tips might help you too if you're going through one of these issues.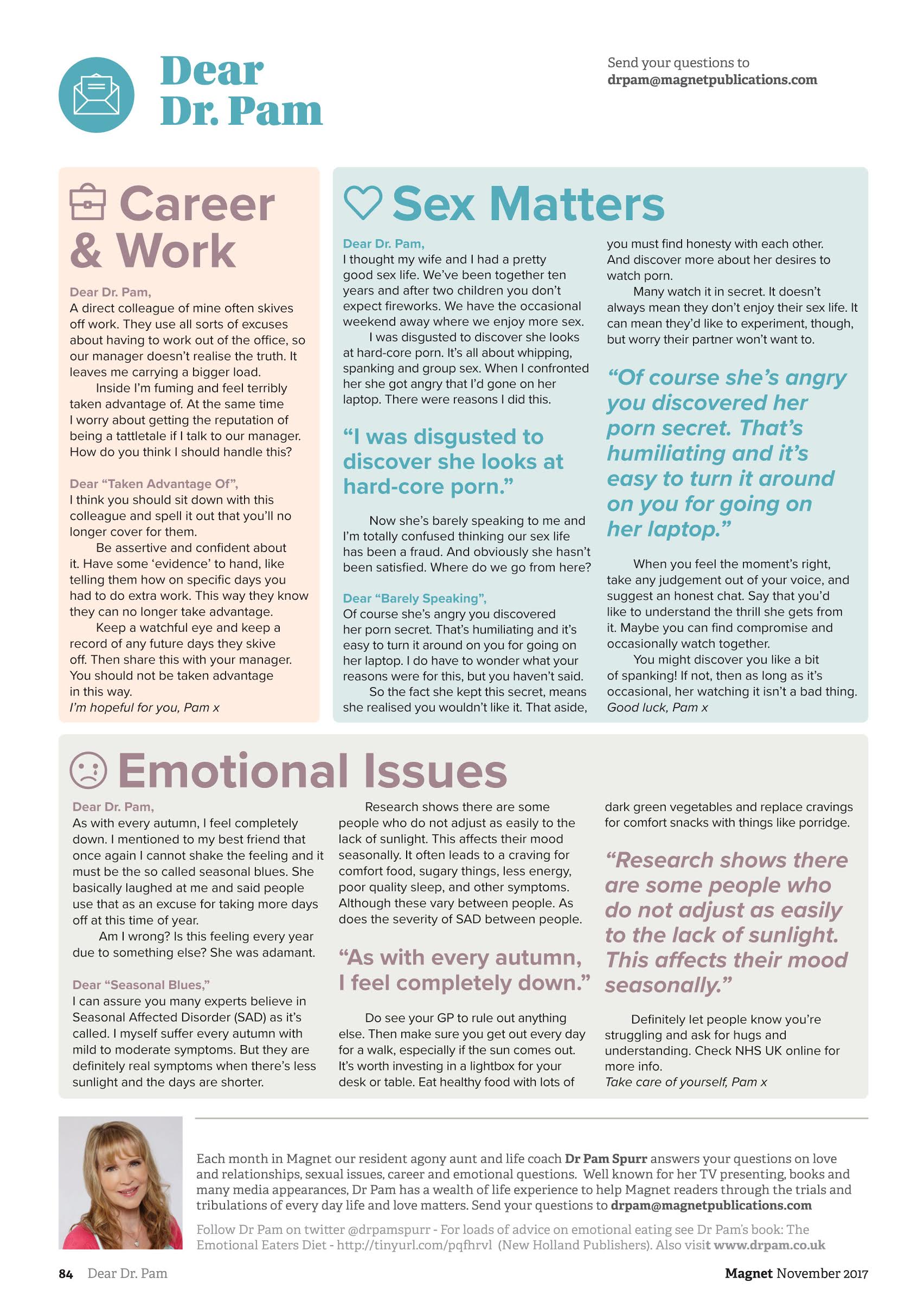 Lots of love, Pam x