27/04/2019
Check out the amazing interview Antony Costa gave me on my podcast and radio show...
For real usable advice and strong views thanks for joining me tonight for Wham Bam It's Dr Pam on Love Sport radio at 10 PM! Repeated Sunday night at 10 PM. Podcast link below!
In this episode I get up, close and VERY personal with the multitalented actor and singer Antony Costa. Antony becomes heartfelt when talking about anxiety and his bankruptcy - and all the valuable lessons he learned from it - but there's lots of giggles when he talks about his sex life and more!
Plus, thinking of sex, have you ever wondered why, if nature wants us to procreate – to have babies - that over 70% of women rarely or never orgasm? Wouldn't nature want us to have great climaxes so we had more sex meaning more babies? I'm joined by evolutionary biologist Professor Randy Thornhill, to find out why we women might've evolved to have such trouble climaxing.
I also talk to Melanie and Scott Mcclure, a couple who've got so much sexual chemistry, they claim to be able to orgasm from hugging. You read that right, by hugging!
PLUS I answer Mel's email about why she can only climax in a very specific way. And give her loads of tips that you can use.
PODCAST LINK HERE: https://audioboom.com/posts/7245027-up-close-and-very-personal-with-antony-costa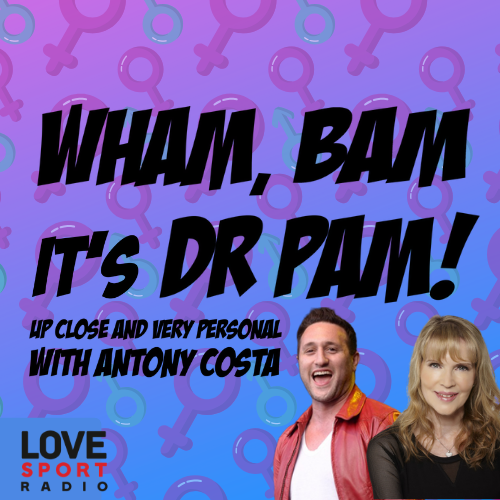 Enjoy, Pam xx